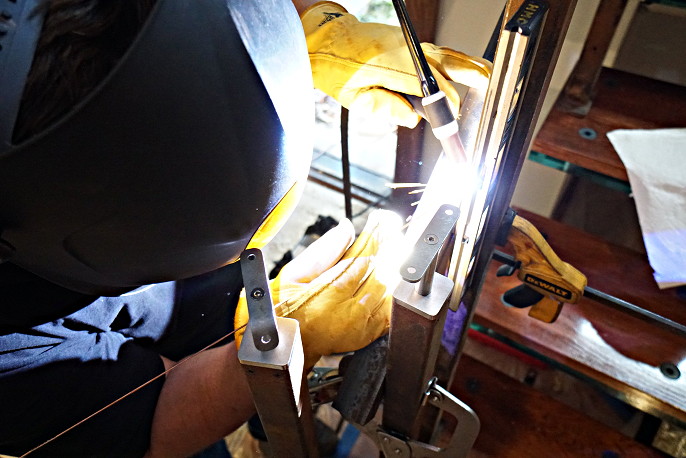 RUSTY STAIRS INSTALL: the third and final post in the "Rusty Stairs" series; where we document the design, fabrication and installation of our rusty steel I-beam stairs. In this part we will take a pictorial tour of the installation performed by Hamilton Metalcraft.
For more background on this project check out part one: Rusty Stairs and part two: Rusty Stairs Update.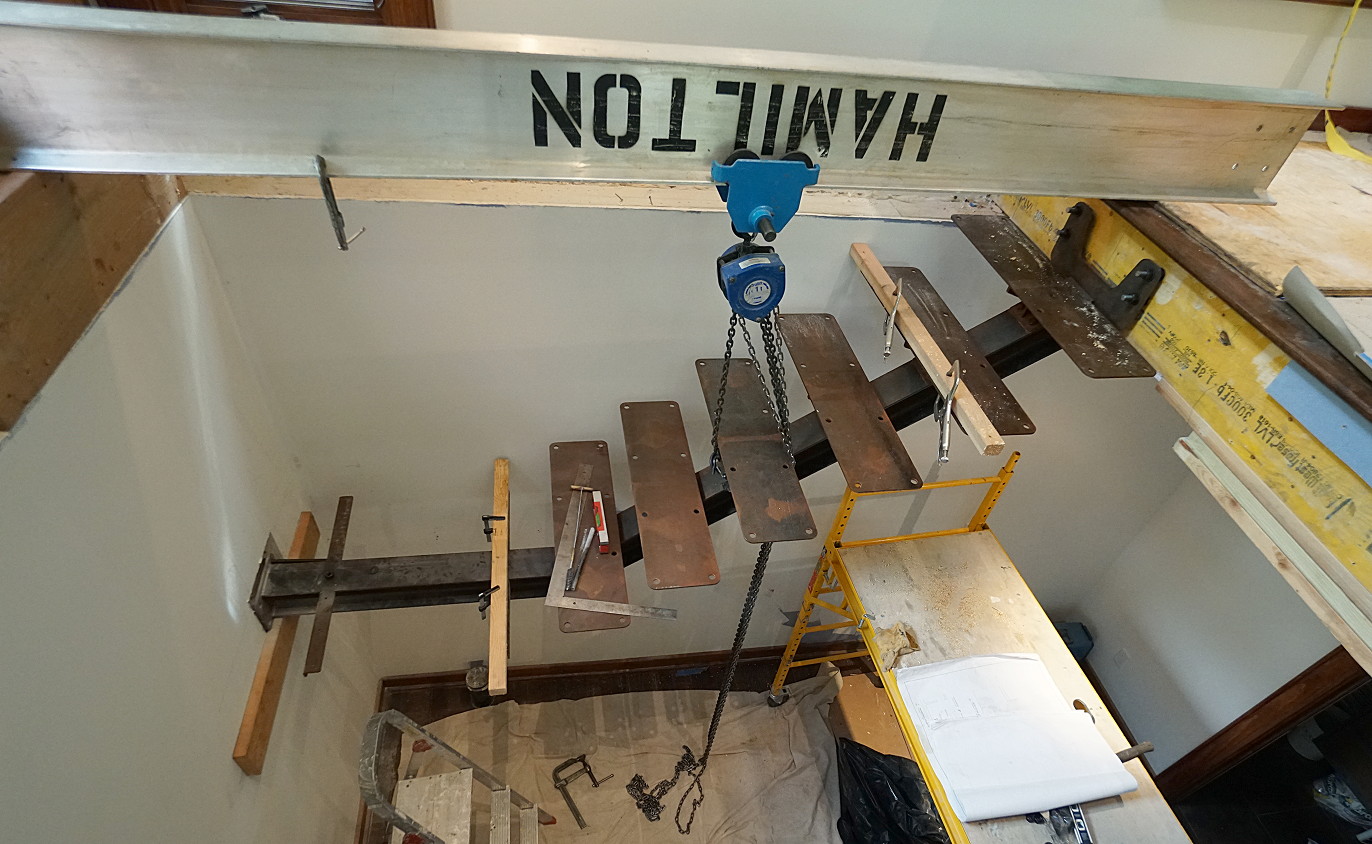 Above: A chain hoist is used to position each run of steel stairs. Technicians fasten each steel I-beam to the engineered framing by way of grade 8, HSS cap screws. Through-bolting ensures maximum strength.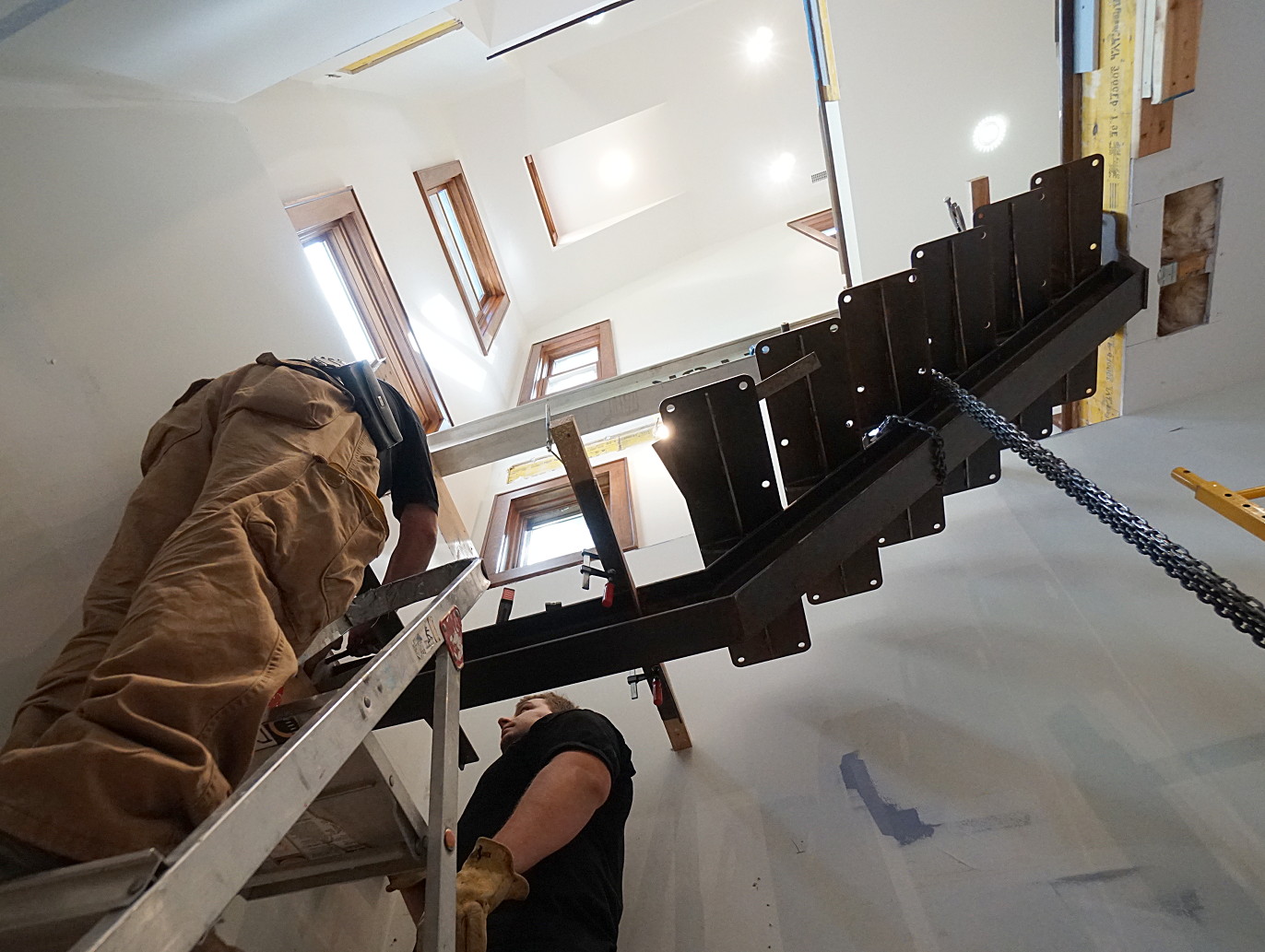 Above: A view up the stair tower from the lower level. The lone support for each stair run comes from the single W5x16 I-beam.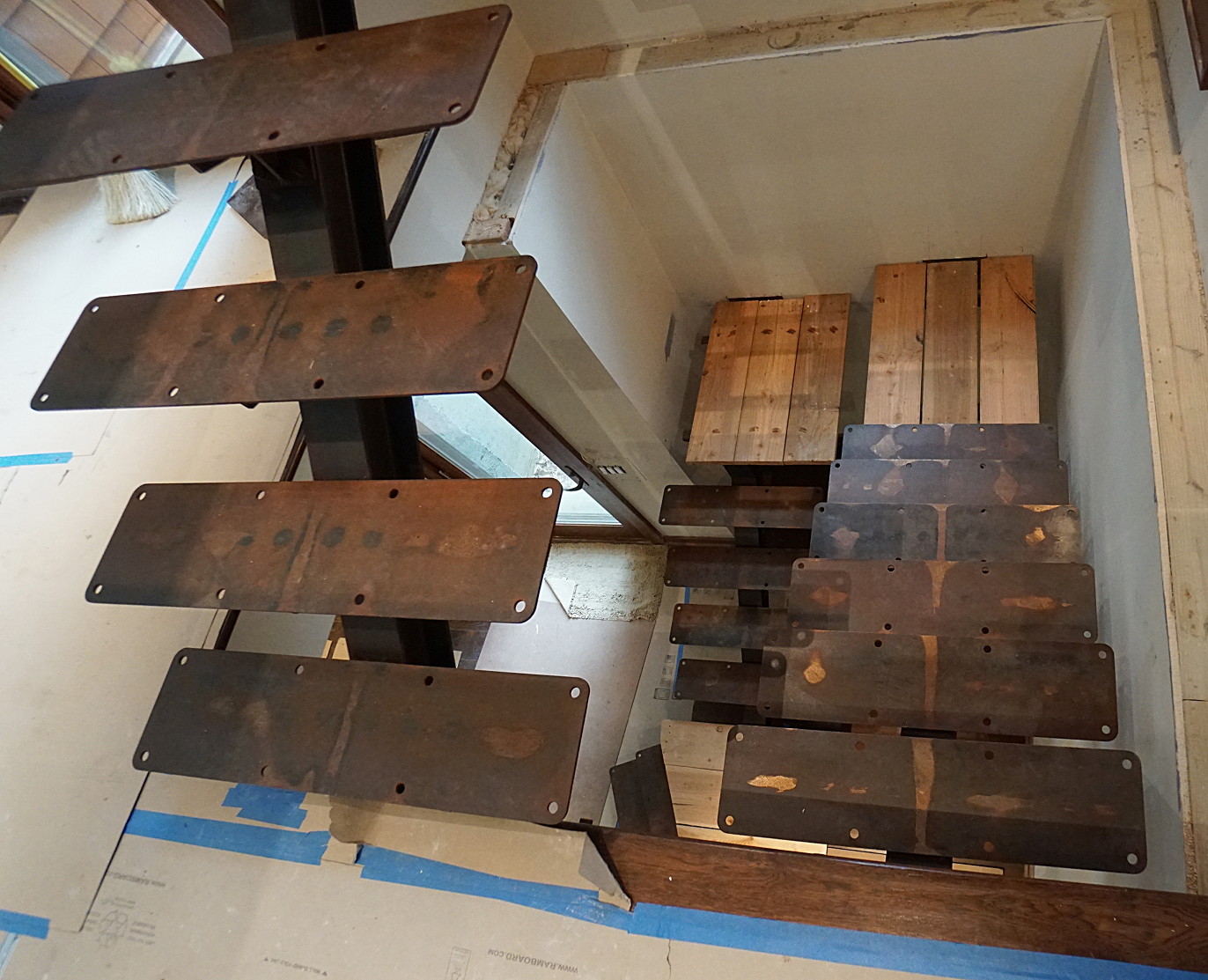 Above: A view from the first floor. Temporary landing platforms are in place.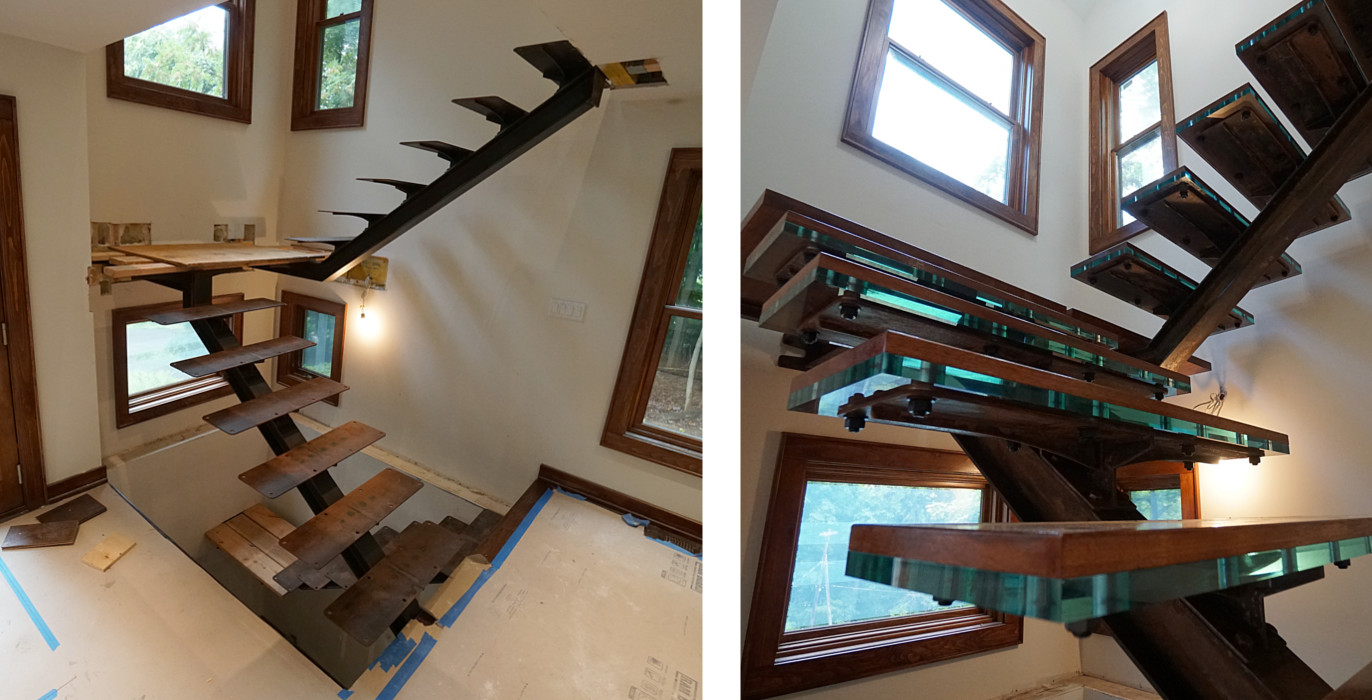 Left: The completed steel frame awaits the installation of treads and landings. Right: Hickory and clear acrylic material make up the stair treads created by Alchemy Construction.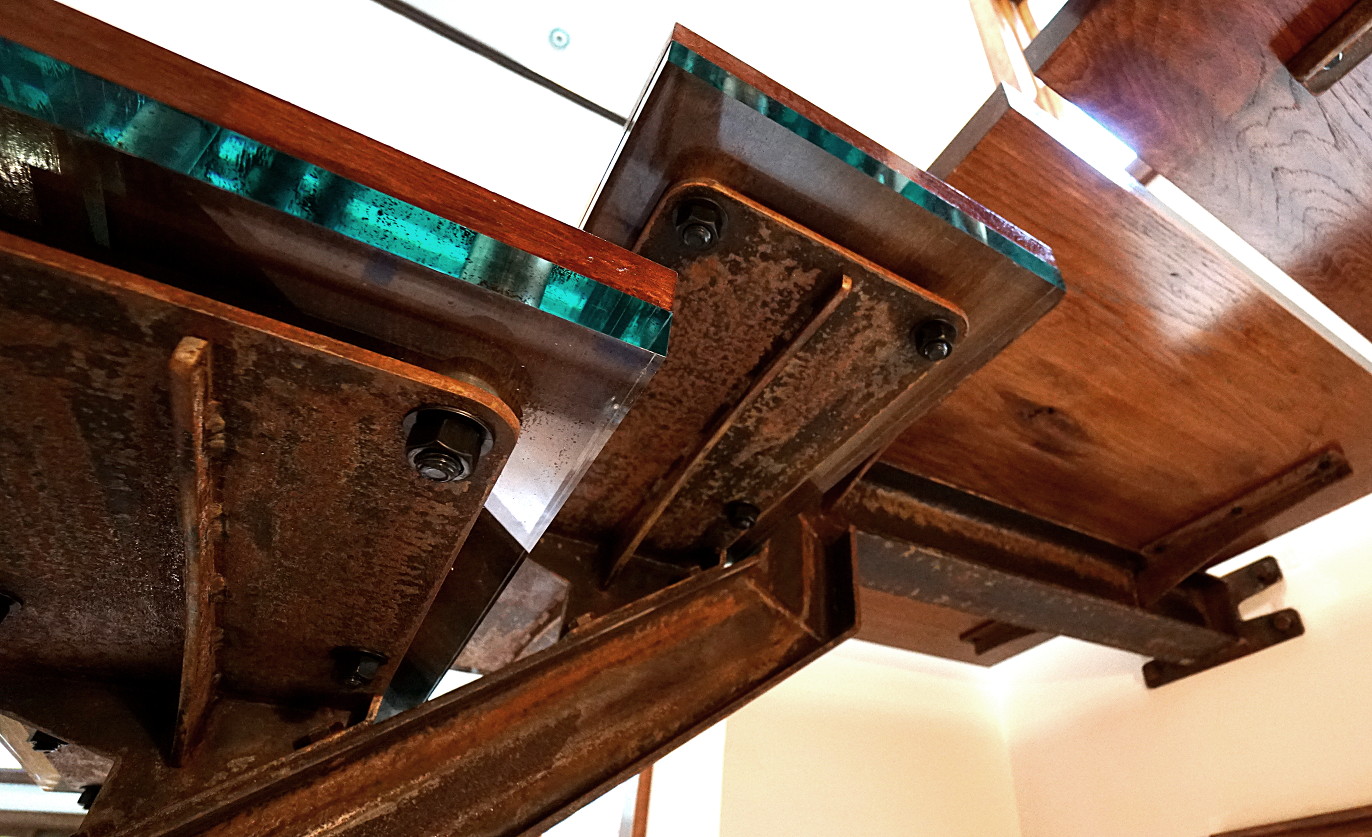 Above: This detail shows the sandwich construction of acrylic and hickory utilized for the stair treads. We had originally planned to use 1" glass for the treads. Complications with the tempering process along with weight issues triggered the exploration of acrylic.  The 1" thick acrylic material proved to be the better choice for a variety of reasons; one being the ease of machining, another being the relatively low weight. This product has a slight green tint to mimic the look of clear float glass when viewed from the edge. Glasplex Plastics LLC performed our acrylic fabrication.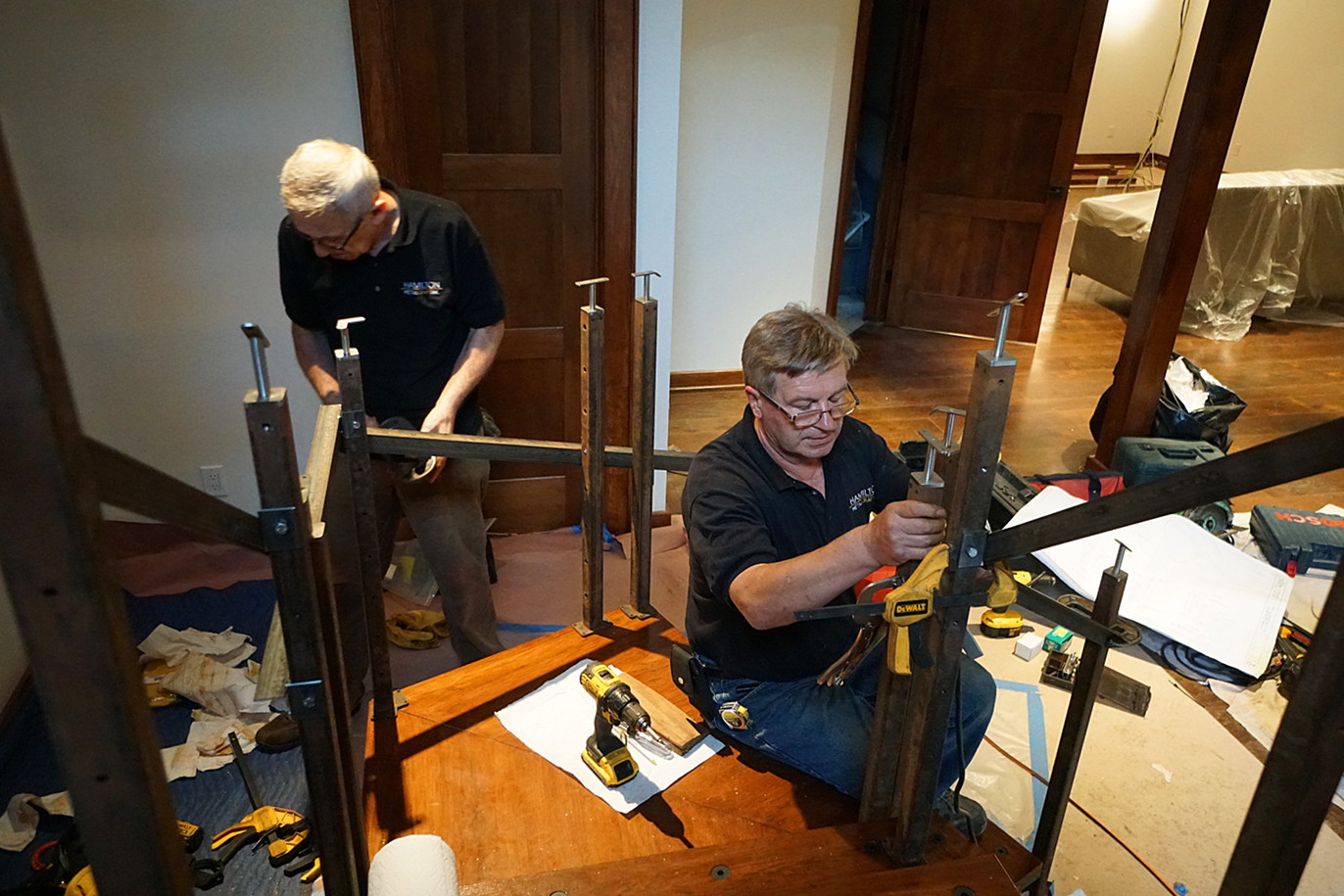 Above: Rail posts are installed on the hickory steps and landing platforms. In this picture Aleksander Kostuj of Hamilton Metalcraft fabricates a series of brackets that will hold the posts in position while the wood rail is installed. This process will ensure proper tolerances are held for the cable system.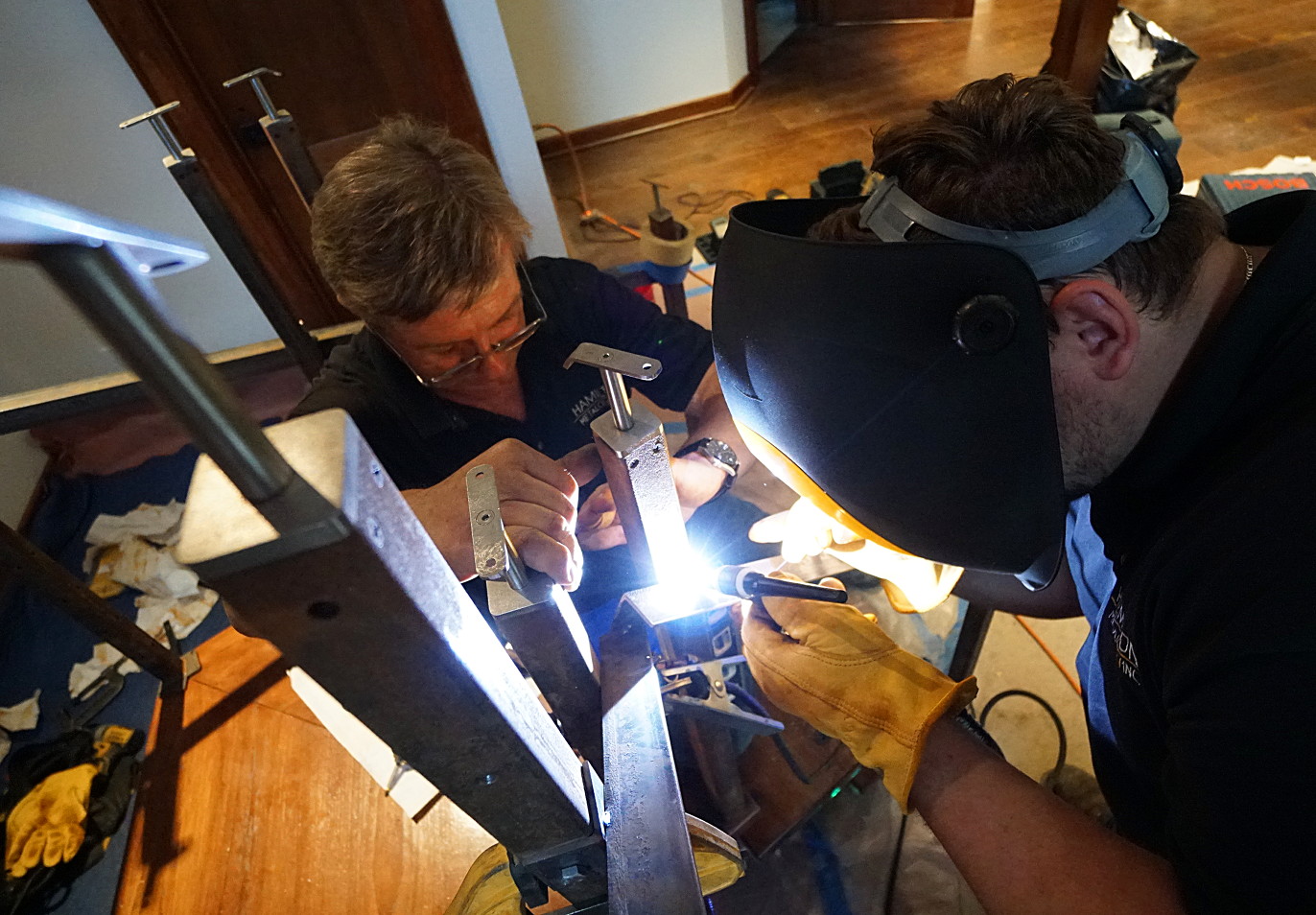 Above: Kamil Kostuj of Hamilton Metalcraft welds a temporary bracket in place. Kamil will remove the brackets once the hickory railing is in place locking everything together.
Rusty Steel I-Beam Stairs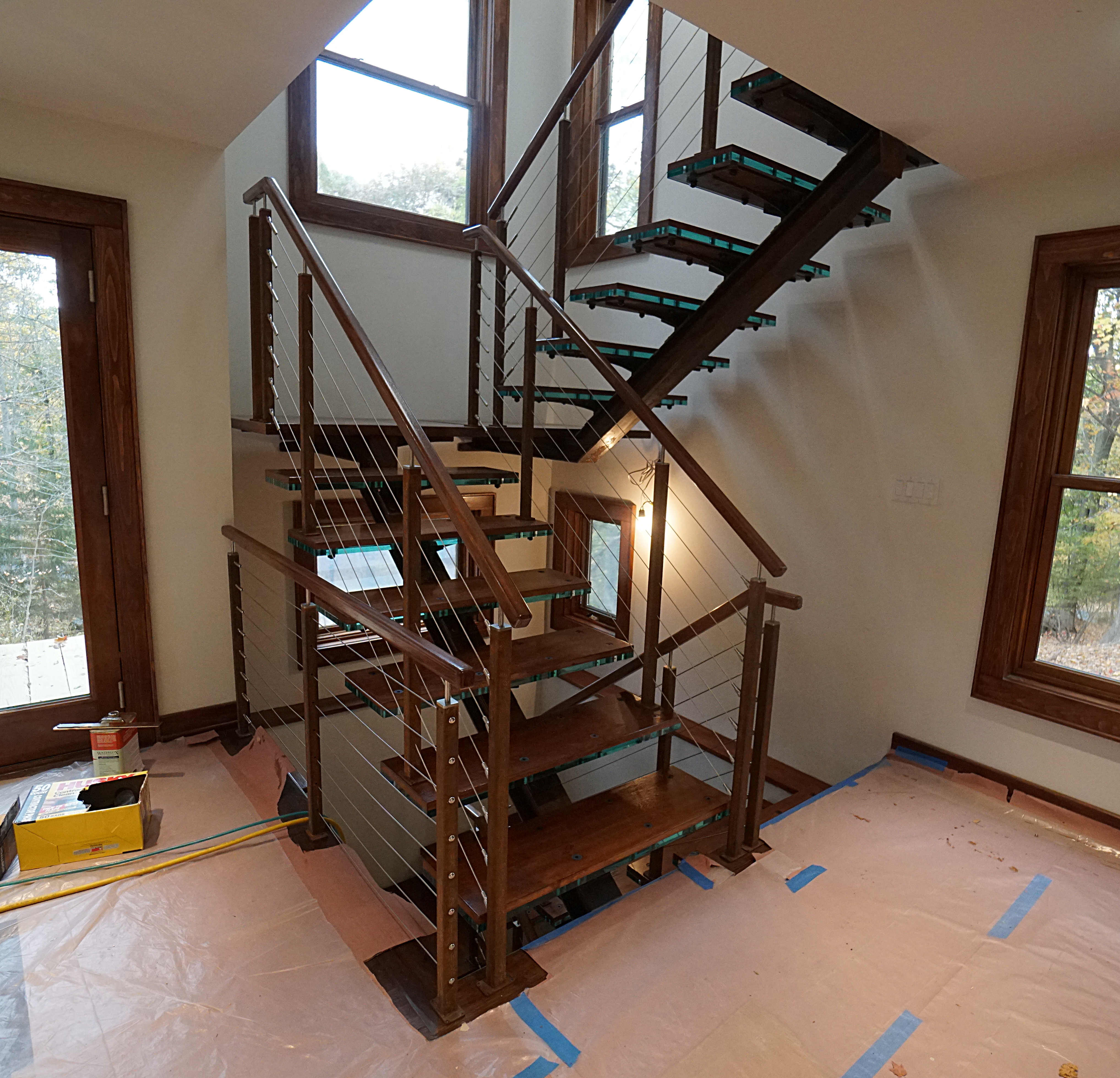 Above: Almost finished! Alchemy Construction has painstakingly installed the hickory hand railings. One more coat of polyurethane for the hickory parts and the stairs will be complete. Stay tuned for pictures of the finished product.