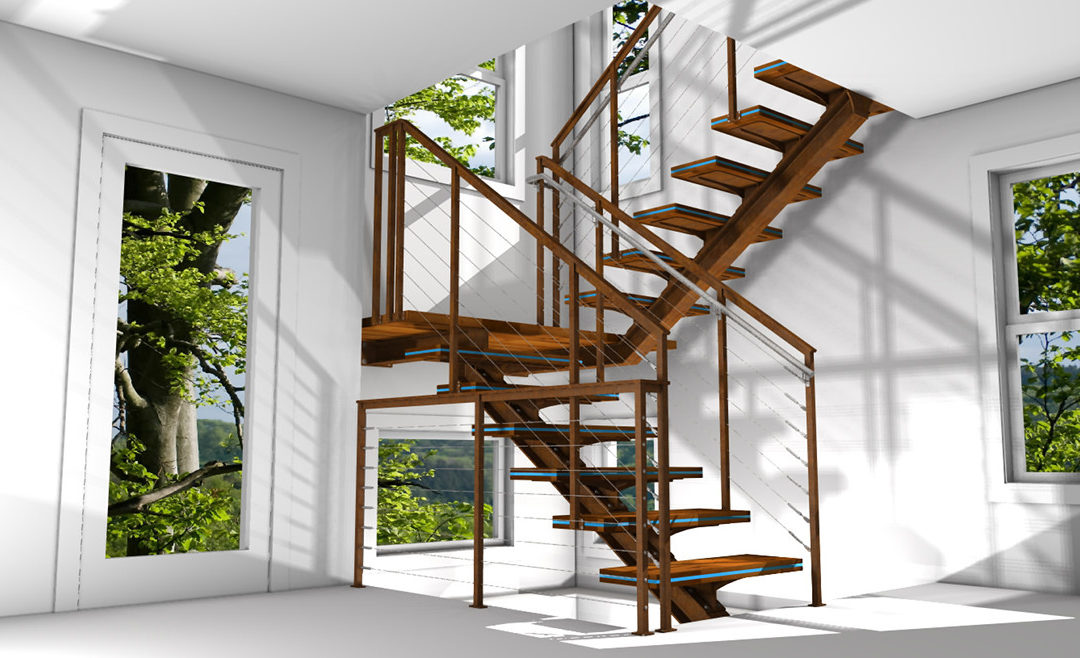 RUSTED STEEL STAIRS. Part one of three. We are excited about this project; much design development has gone into this. After months of planning, research and a ton of drawing, the project is finally a go. The development phase of this project began in June 2015, we are almost a year into this project! An artisan metal shop on Long Island (Hamilton Metalcraft) is currently fabricating the stairs.
The image above is not a photograph. Form-Z modeling software created this 3D color rendering. The entire project, down to the nuts and bolts, was modeled within this 3D virtual reality. Information contained in the model directly informs the manufacturing process.
A single W5x16 steel I-Beam supports the entire cantilevered stair system.  The stairs serve all three stories of this new home. Finishes will consist of rusted hot rolled steel, brushed stainless steel and various cable components. The stair treads are a sandwich construction that consists of hickory timber for the walking surface with an underlayment of 1″ clear float glass.
3d interactive development model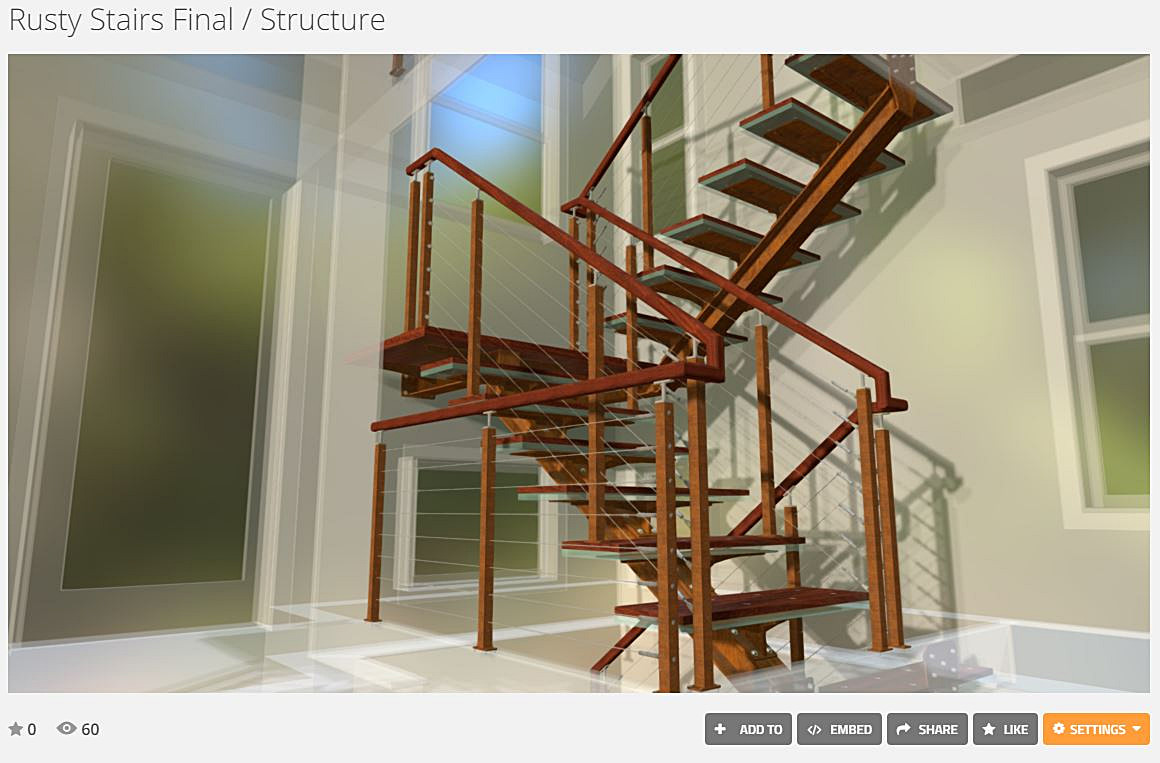 A complex build requires collaboration and solid communication. Our interactive 3D model made it easy to work remotely with the client, GC, engineer and steel fabricator. Visit the 3D interactive development model on Sketchfab [file takes time to load]: Interactive 3D Stair Model
Rusted Steel Stairs Drawing Set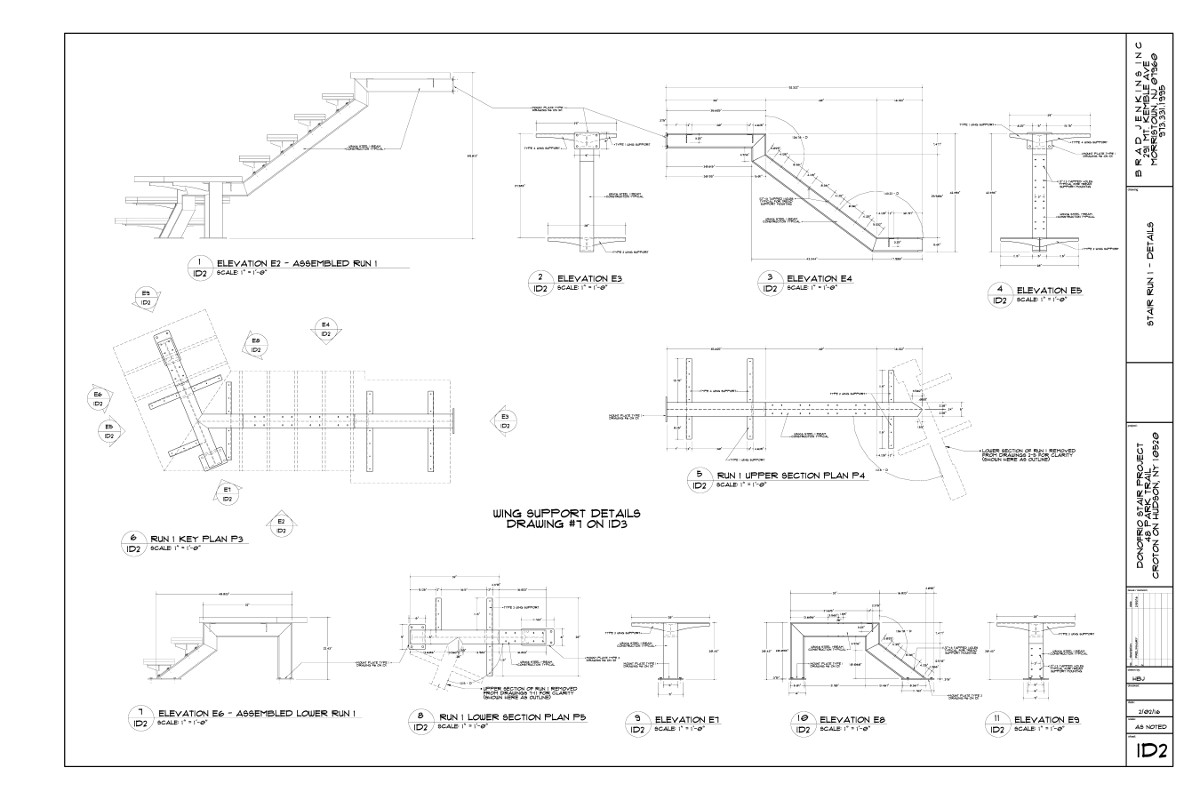 As you can imagine, a project like this has loads of detail. Our set of stairs has no "off-the-shelf" components, except for the cable system from Ultra-Tec. Consequently, each stair component had to be designed, detailed and documented. Luckily, I love to problem-solve and draw on this level, otherwise this project would have been a bear! If you are a design geek check out the 9 sheet drawing set.