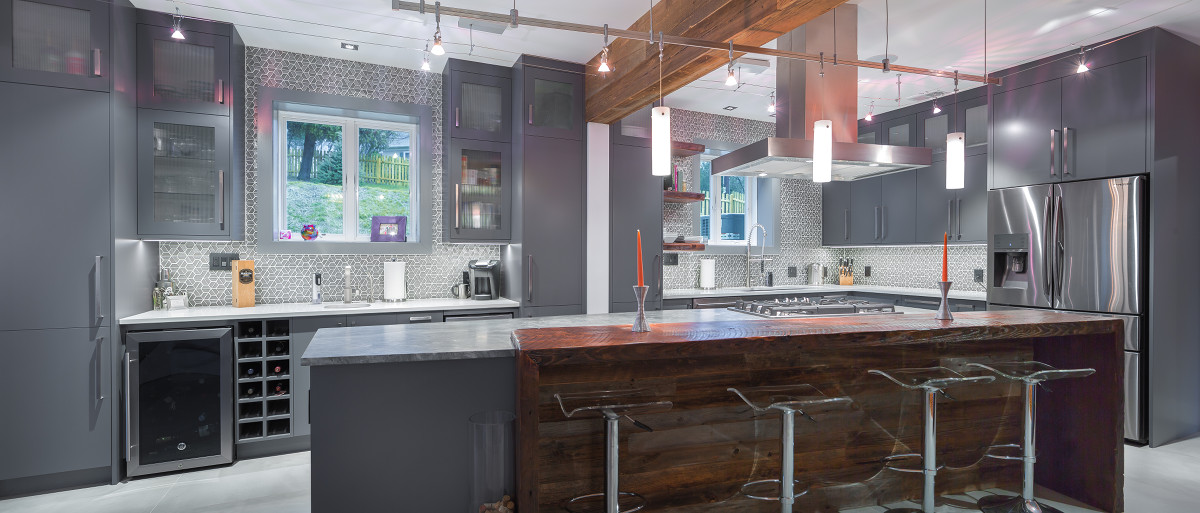 THE BERNARDSVILLE PROJECT was my first attempt at a hybrid IKEA kitchen; a modern kitchen that utilizes custom made elements combined with IKEA cabinet frames and interiors. This approach ended up saving the client close to $30k in comparison to a total custom job. The outcome is quite close to the quality level of a custom kitchen save for a few quirky IKEA typical issues. A great option if budget is a big element on the project. We chose to work with the Portland based Kokeena to produce the custom end panels, doors, fronts and custom parts like the wine rack. Kokeena is a very professionally run company that specializes in custom IKEA kitchen face components. Kokeena has a very hands on approach to customer service and you will likely end up dealing directly with the owner if you choose to go with these guys. I would highly recommend them as they know and understand the IKEA product very deeply.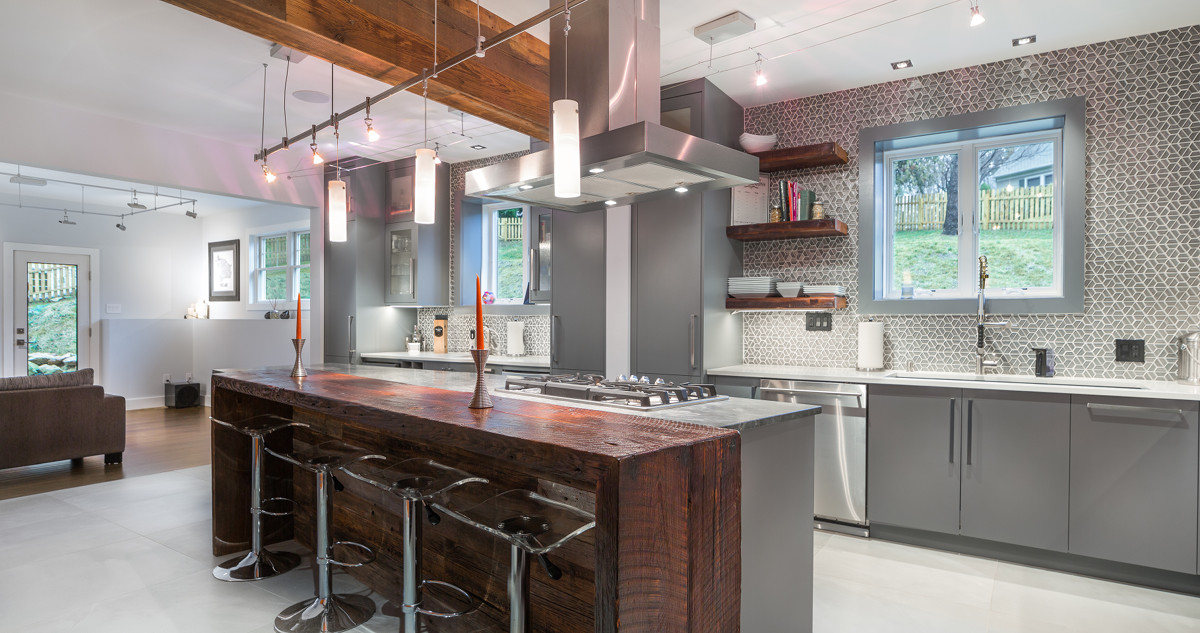 Our kitchen project was based in Northern New Jersey so we chose to go with a local IKEA specialized installer to help us marry the IKEA with the non-IKEA. We ended up with Furniture Assembly Service after much research and interviewing. These folks turned out to be the right choice and have since performed a couple of additional projects for me like the West Orange Condo shown in another portfolio page on this site.
A local artisan woodworker fabricated the waterfall top from reclaimed lumber that we hand selected [along with the shelving in the background]. The back splash tile took a hefty amount of convincing on my part as the client felt that it was going to be too "busy" looking. I went out on a limb and explained that "it will look amazing, trust me", glad that one worked out!
Actually; in my mind, the whole kitchen was toned down for the backsplash. Made to be a simple tone on tone grey to allow the "busyness" of the amazing material to become the real star. Back splash material from Porcelanosa.
his & hers master bath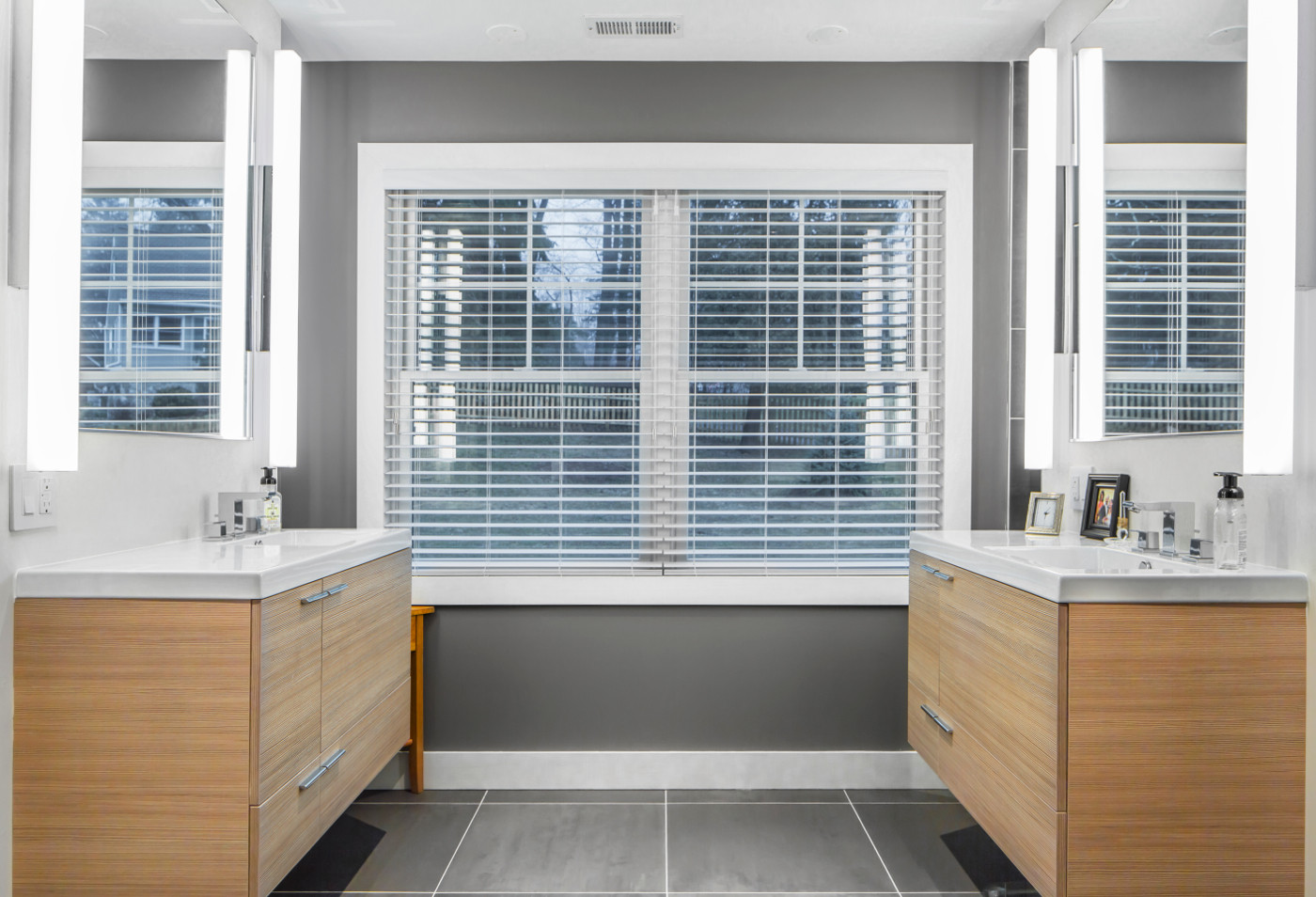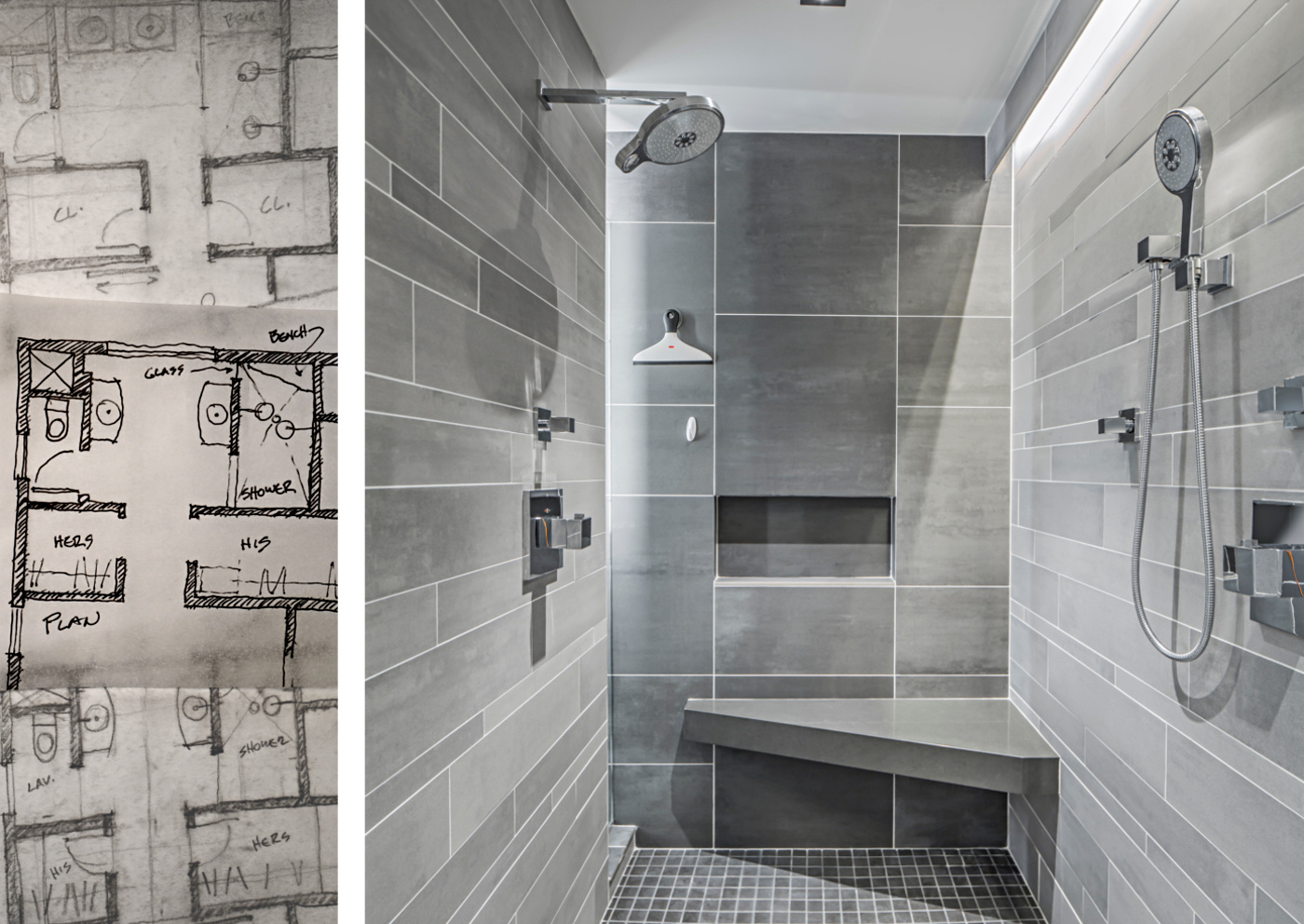 A very large shower for two at nearly 5'x9' requires some very careful considerations for lighting. The last thing you want to end up with would be a dark corner in the shower.  The solution in this situation begins with the 10" wide glass window at the inside corner next to the bench. Natural light streams in during the day. At night the window allows just enough indirect light to enter from the bathroom to create an inviting radiance. The LED cove light at the ceiling creates a dramatic atmosphere when used singly after dark.  Or provides a very bright atmosphere when used in conjunction with the two 50w recessed ceiling lights. [11/2015]
master oasis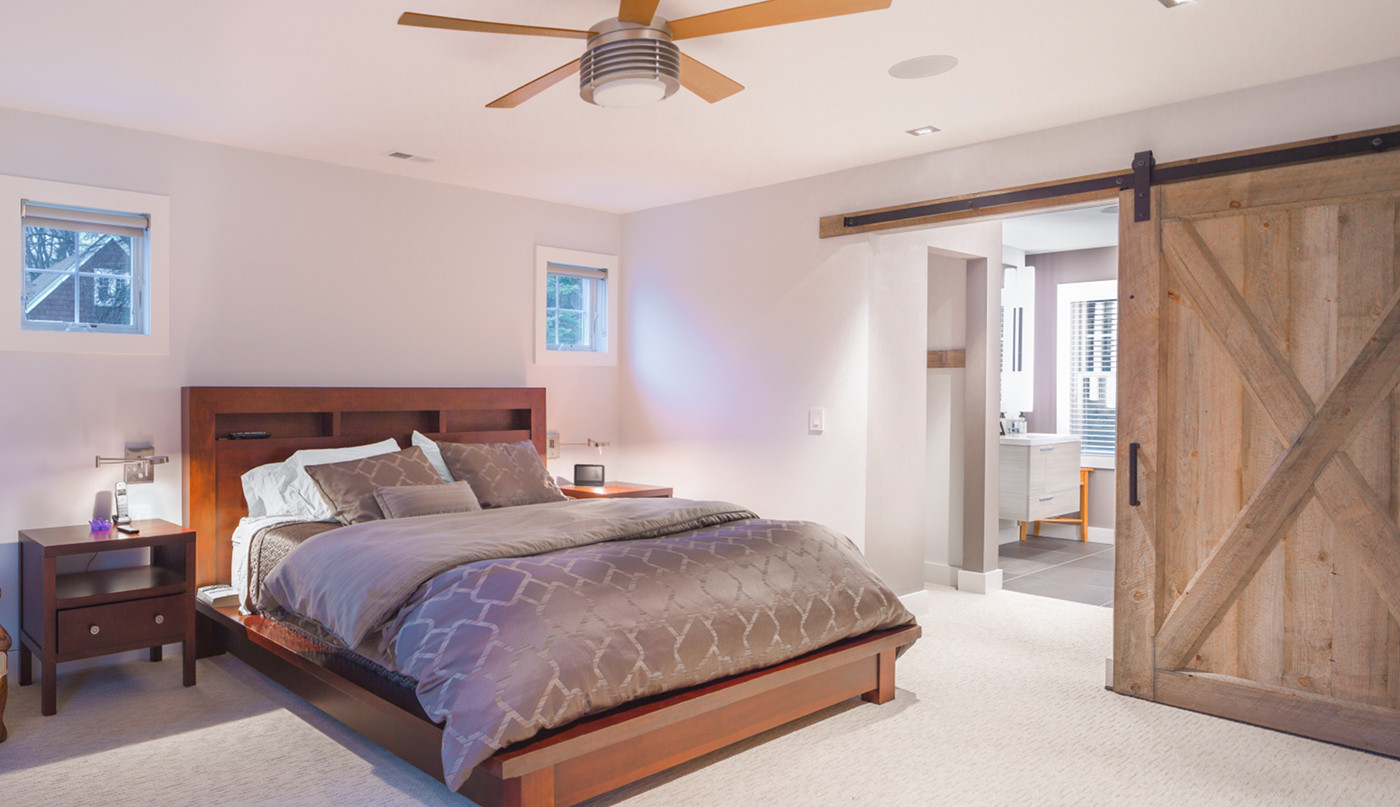 family room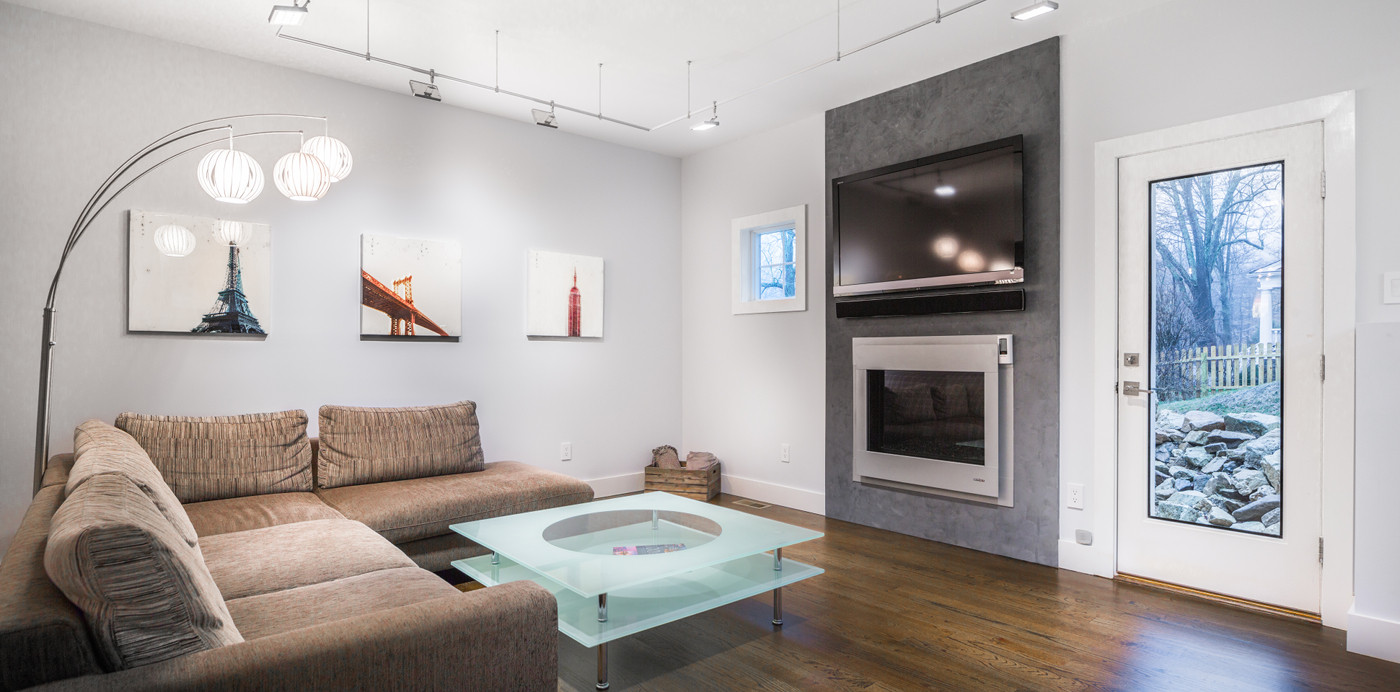 Click here to read blog posts related to the Bernardsville Project