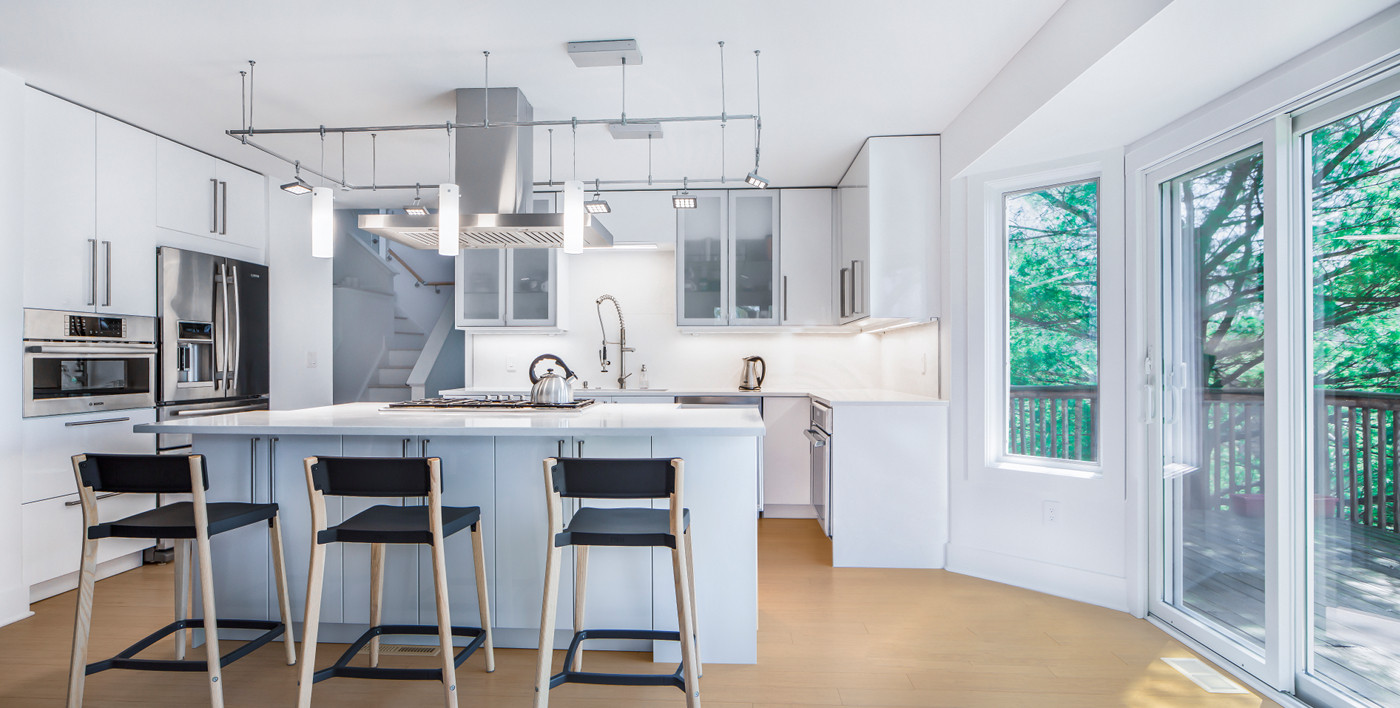 It's actually amazing what you can do with an IKEA kitchen! Create a compelling layout, add some tailor-made elements and wow, it looks custom. Several key elements that will make any kitchen special; custom lighting from MP Lighting, stools from Emeco and a mix of upper end appliances like the Thermador cooktop and Bosch microwave.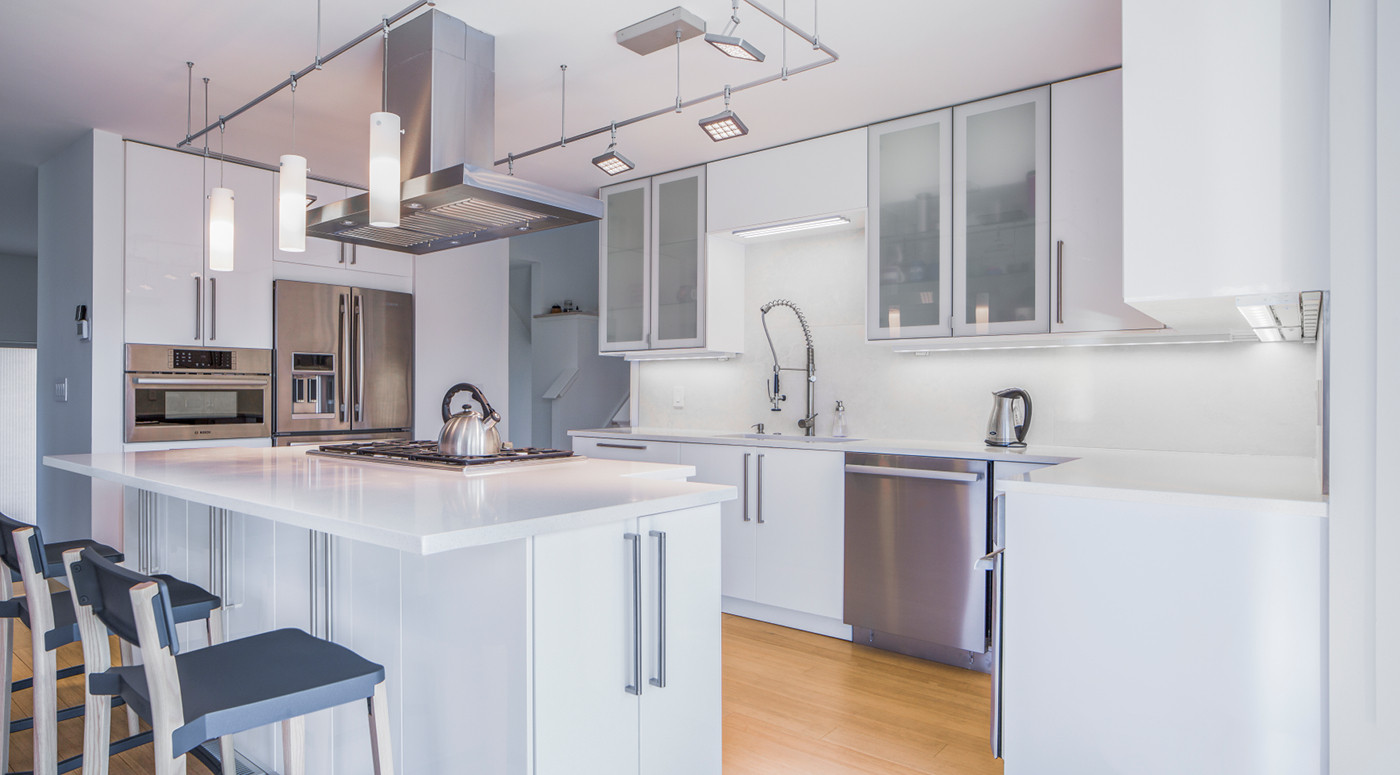 A sure bet to create the high design experience will emanate from a diverse choice of good materials like the quartz counters from Caesarstone, huge format (18×48) tile backsplash from Apavisa and some good solid stainless steel sinkware. Other important items not to overlook include some great and effective LED task lighting and plenty of lighting circuits that allow you to create lighting "moods". This kitchen has layers of lighting.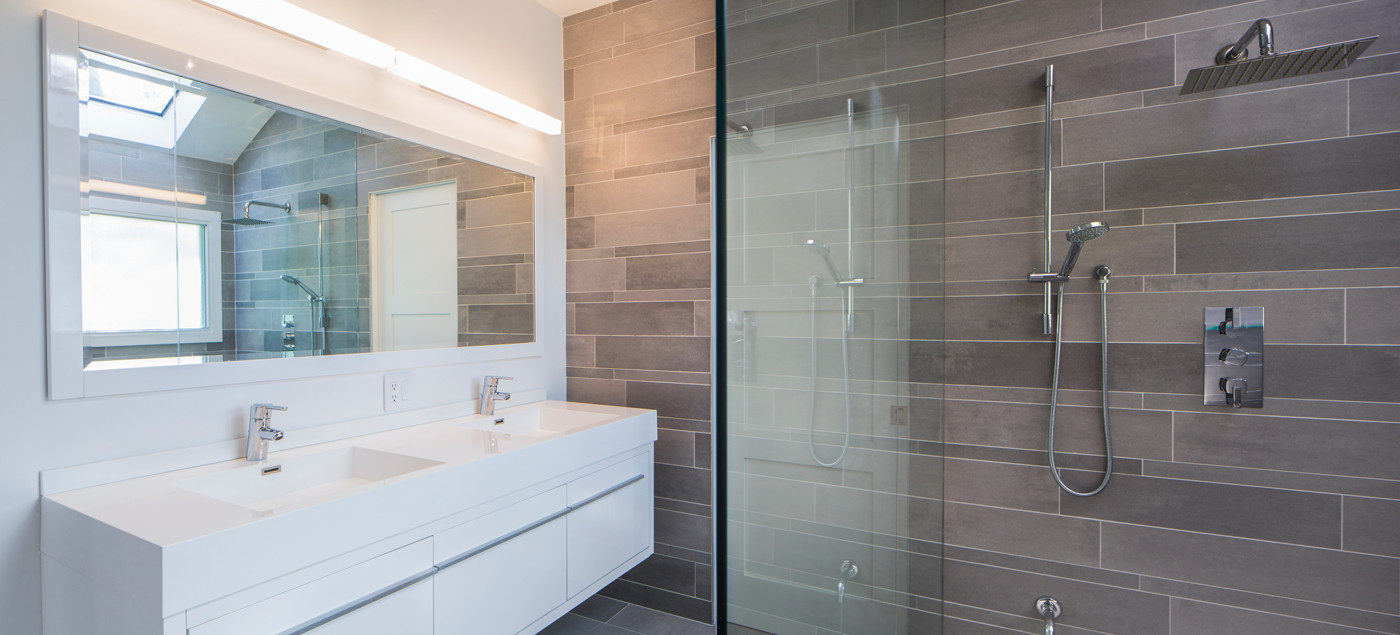 keep it simple!
Great bath design (IMHO) stems from the KISS rule: Keep It Simple! Awesome simple tile designs, float glass, chrome, and let the materials speak for themselves. Any master bath worth its salt should have a curbless shower with a heated floor. Vanity lighting is key and should include both lighting from above for ambiance and direct, bright, in-your-face lighting for everyday tasks like putting on makeup or shaving, on separate circuits of course.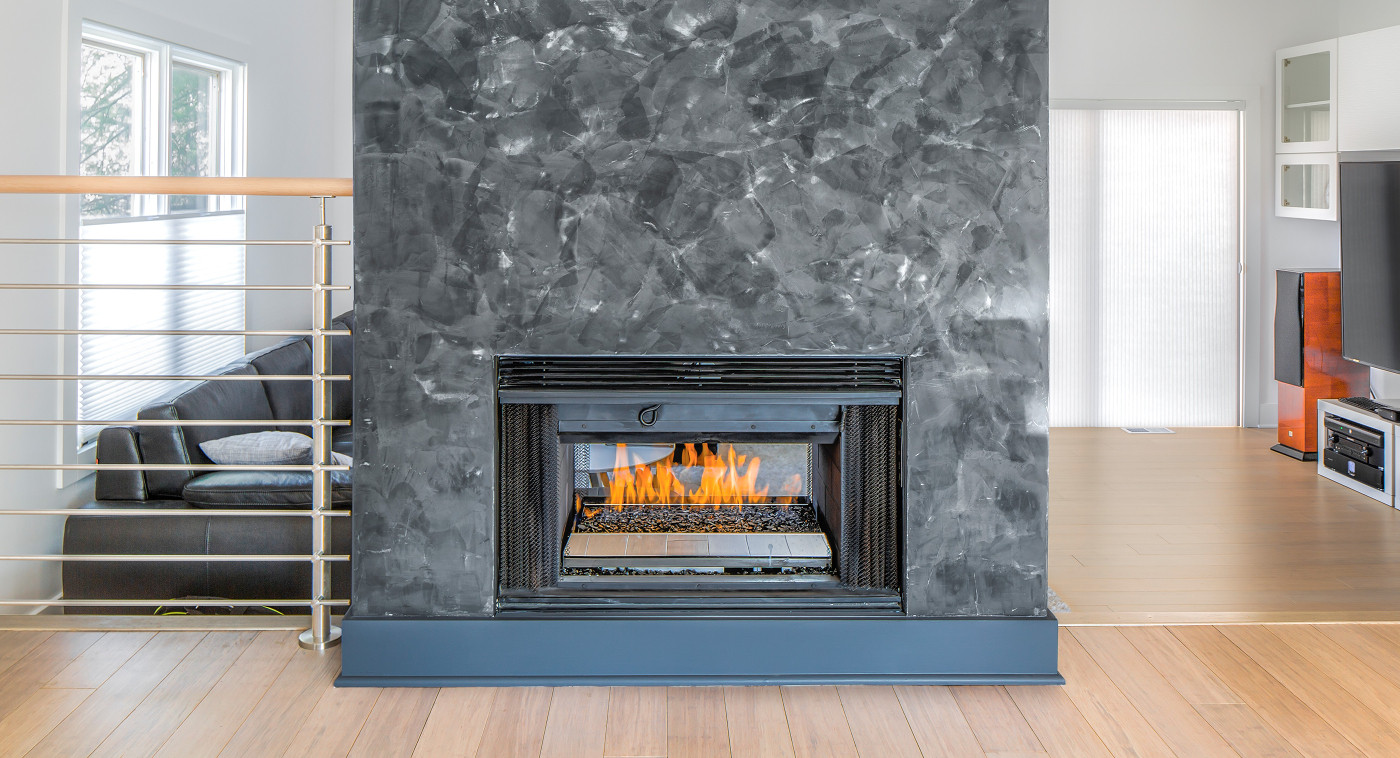 Again the KISS rule: remove all of the 80's trim and mantle and create a great clean fireplace with minimal investment by finishing the walls in a contrasting plaster. We added this vent free glass media gas set to convert the old wood burning unit to an easy and trouble free set up. [12/2015]