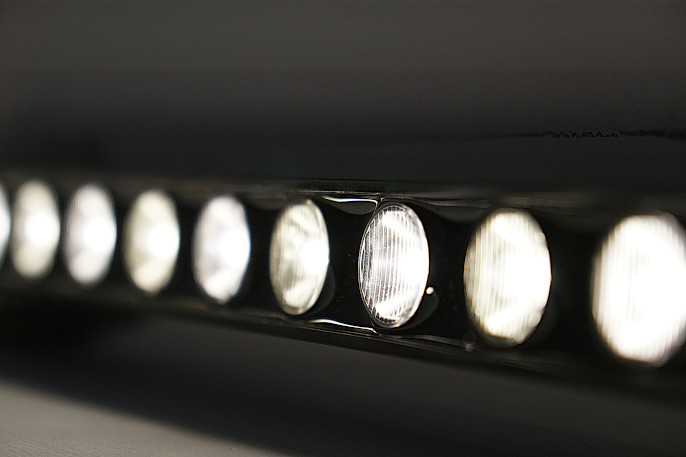 Two years ago, in the original post, we explored wall grazers in the bathroom. Today I want to follow up with what may be the ultimate bathroom wall grazer; at least in my career thus far. I have long been a fan of these types of lighting projects, mostly for the dramatic and soothing effect they provoke. I have a wall grazer in my shower at home [at a much smaller scale!] and it creates a relaxing environment perfect for stress reduction.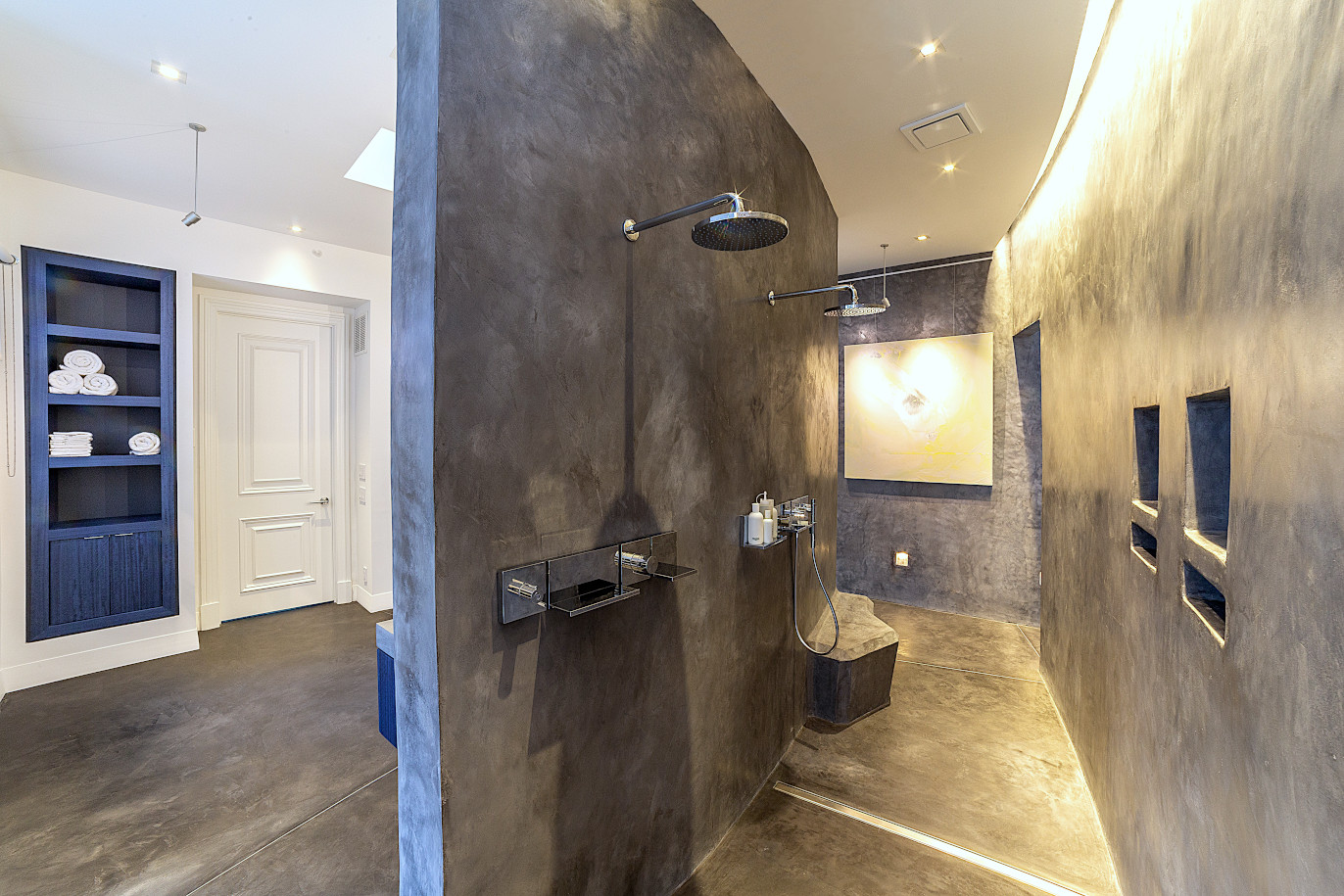 LED fixture pictured above: 9 – 2' long fixture segments connected in series [Horizon Wet 24v] from Eklipse. Paired with 3 Lutron Hi-lume Premier drivers. The unique LED optics have a 14 x 55 degree beam spread specifically engineered for wall grazing. Color temperature is 3000k – approximately $4545. More pictures of this project may be viewed in the Destination Master Bath portfolio. [photo credit: Dave Nunez]
This installation was designed to highlight the hand troweled concrete wall at the back of the walk-in shower in the Destination Master Bath project. Framing of the light pocket posed some interesting challenges as the wall has a gentle curve to it. Namely the need to frame a false ceiling above the existing ceiling plane to accommodate the light pocket. We achieved this by removing a series of ceiling joists and framing a platform above the existing joist structure.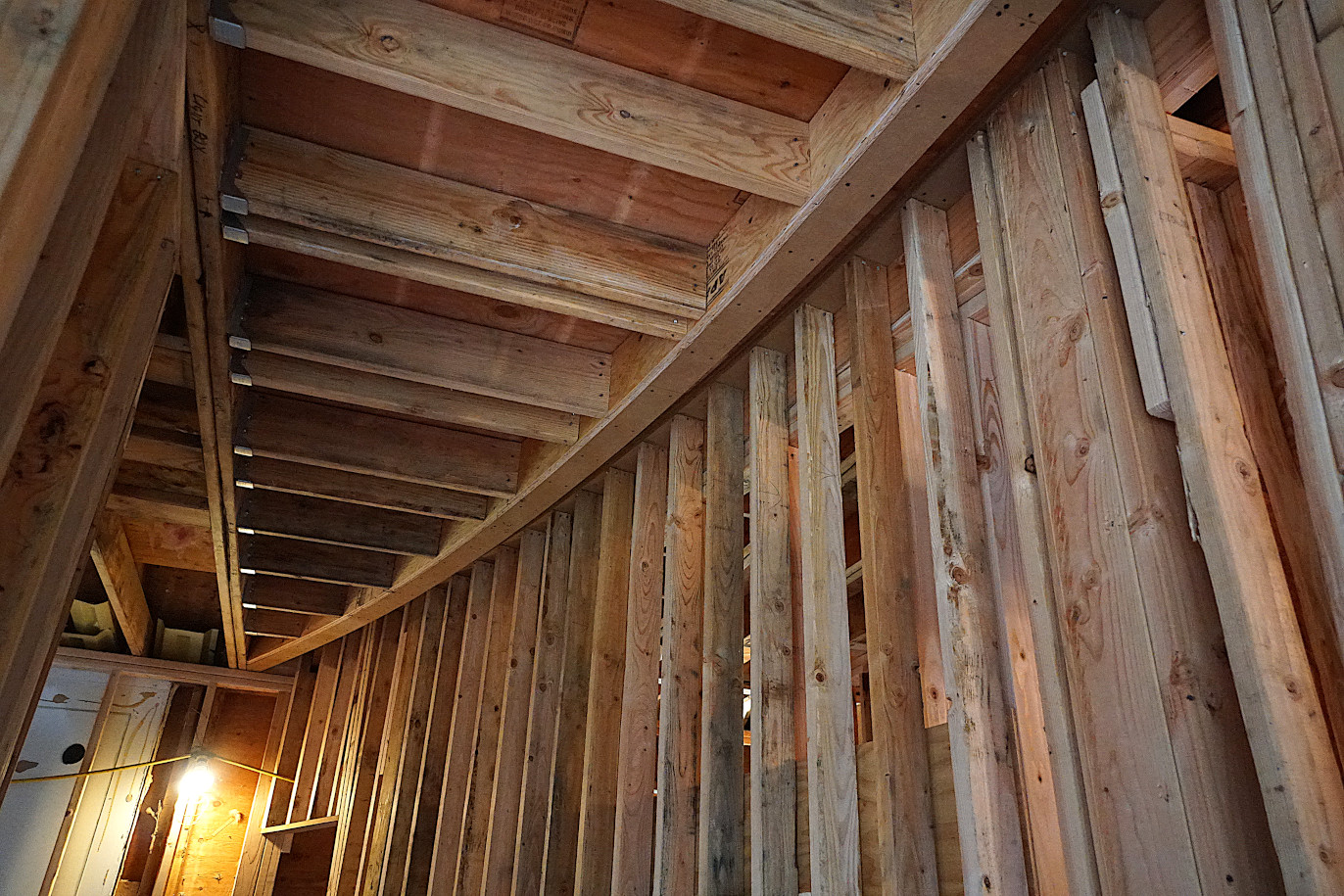 Above: frame phase of the curved shower wall and light pocket.
Let's take an in-depth look at the light pocket framing process. A fair bit of advanced planning is necessary for a project like this. The creation of the light pocket is the most difficult aspect, installing the actual light fixture is the easy part! In the video below, I will give you a tour of the framing from within my 3D design software; FormZ.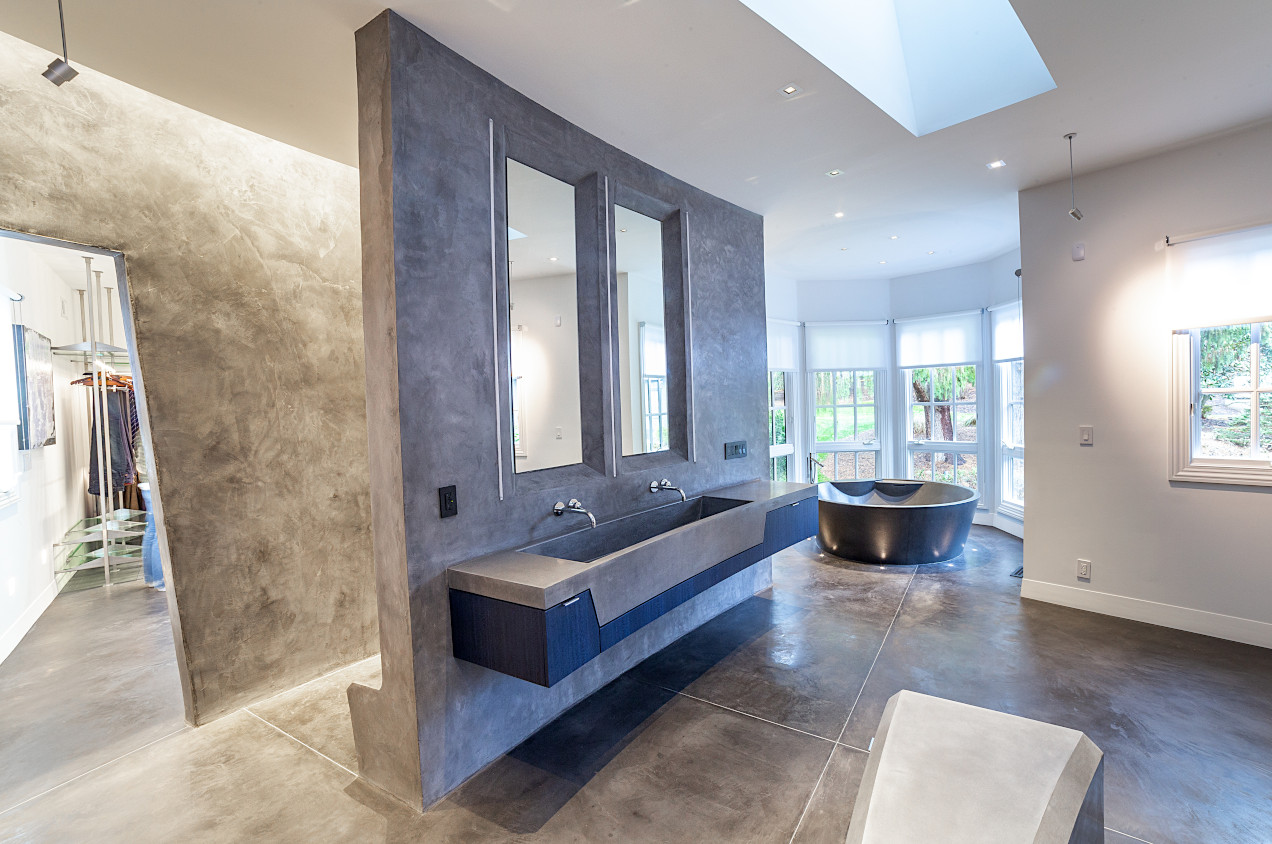 [above photo credit: Dave Nunez]
That's it for now. Good luck with your lighting project! As always; feel free to reach out if you have any specific questions. Cheers.
Sign up below and new posts will be hand delivered to your in box. Stay in the know: