LEATHERMAN – That's what comes to mind when I think about how to describe this space. This basement finishing project has many dedicated areas and some flex-space woven into an intricate and versatile floor plan, a lot like the famous multi-tool if interpreted spatially.
We removed 3 Lally columns through the use of steel flitch plates and laced our design around the remaining 8 columns (kudos to the person who can find the 8 columns).
---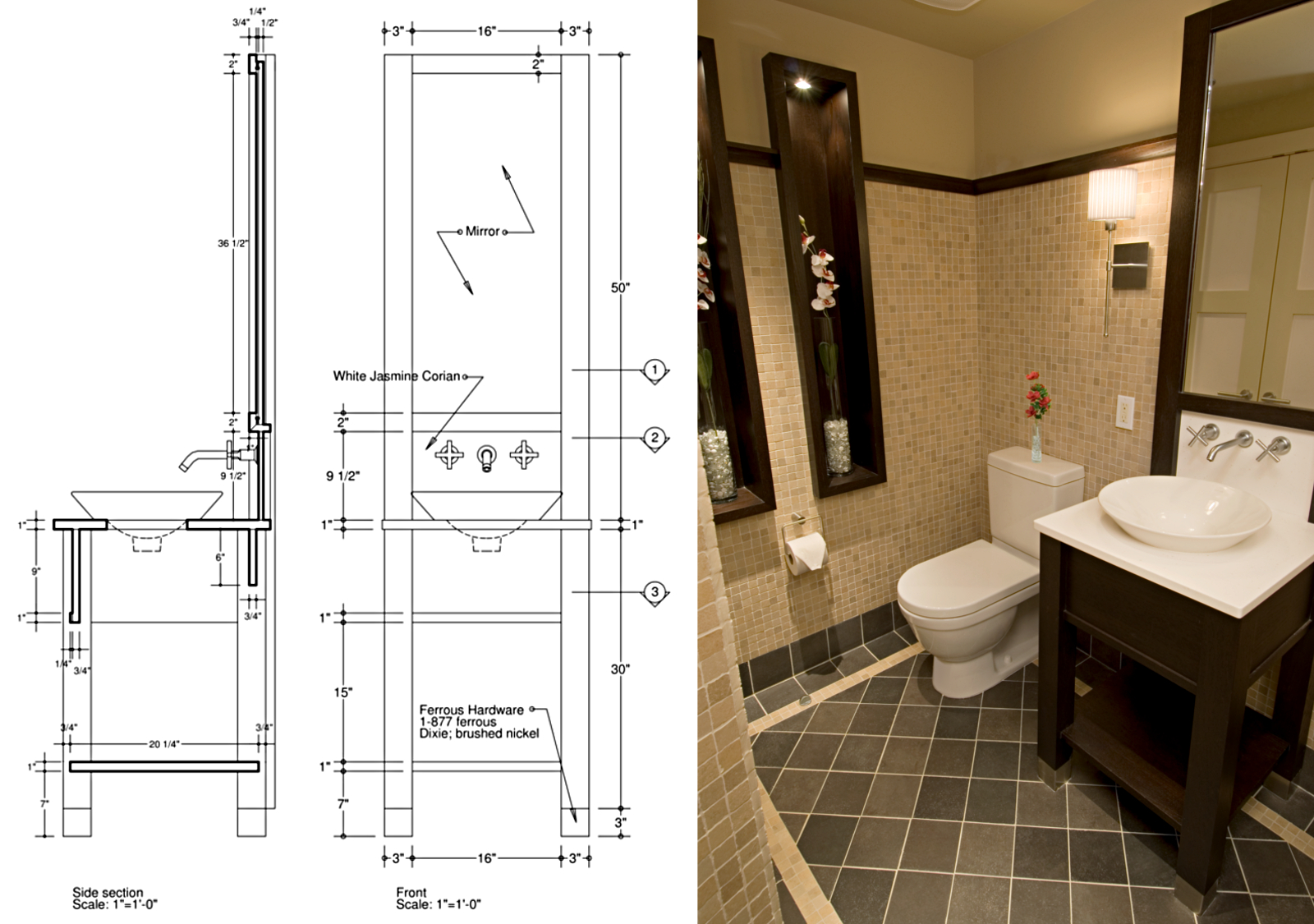 ---
Clearly 3 of the columns are easy to find as they became my way of parting the two large spaces in the main area, so your challenge is down to locating 5 columns. The column wall has a translucent panel system that can be used to separate the two spaces and allow for further flexibility in use.
This basement houses many different uses; gym, home theater, bar, ping pong arena, conference style work table, etc. The ping pong table even has its own garage to transform the space into a dance studio as needed.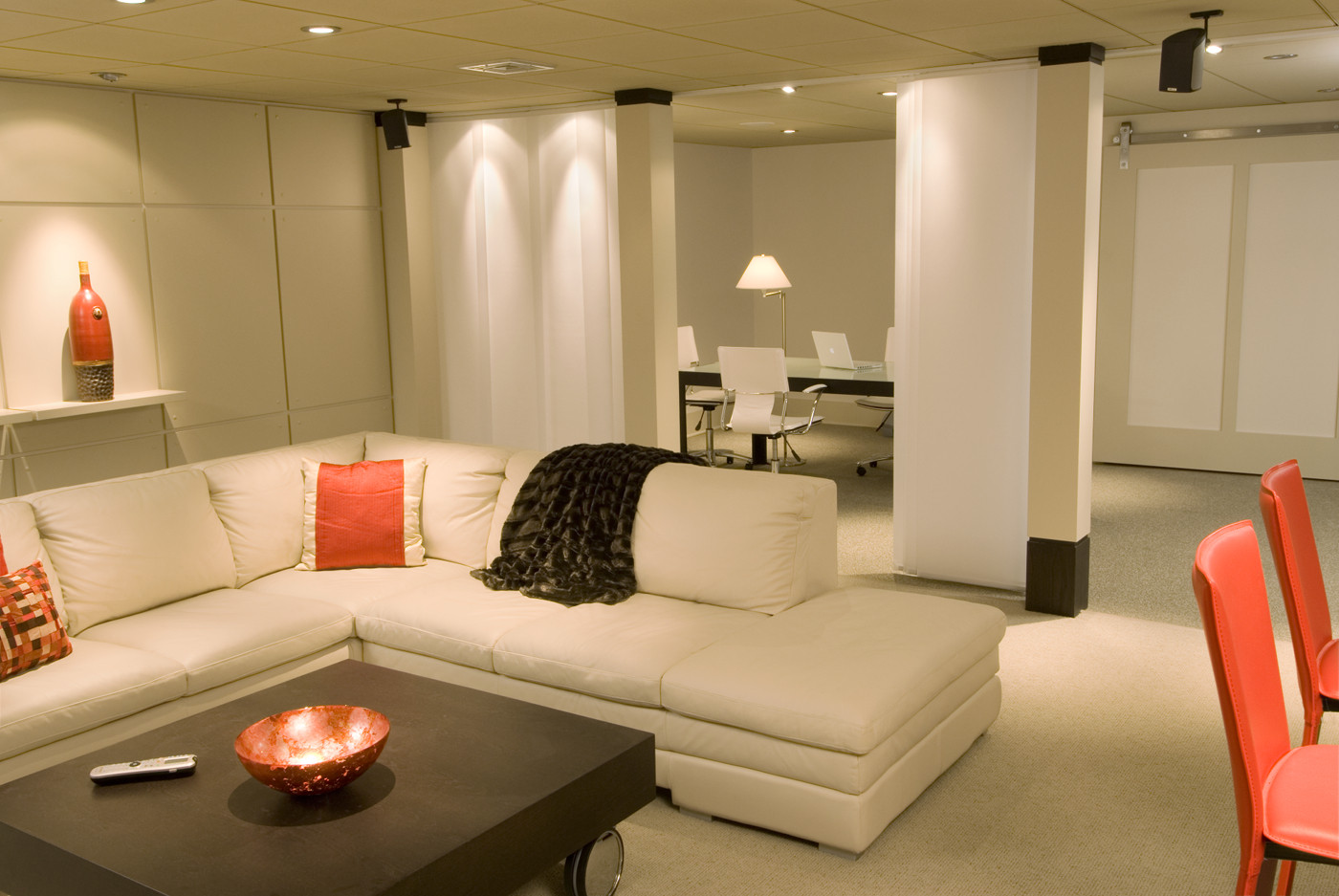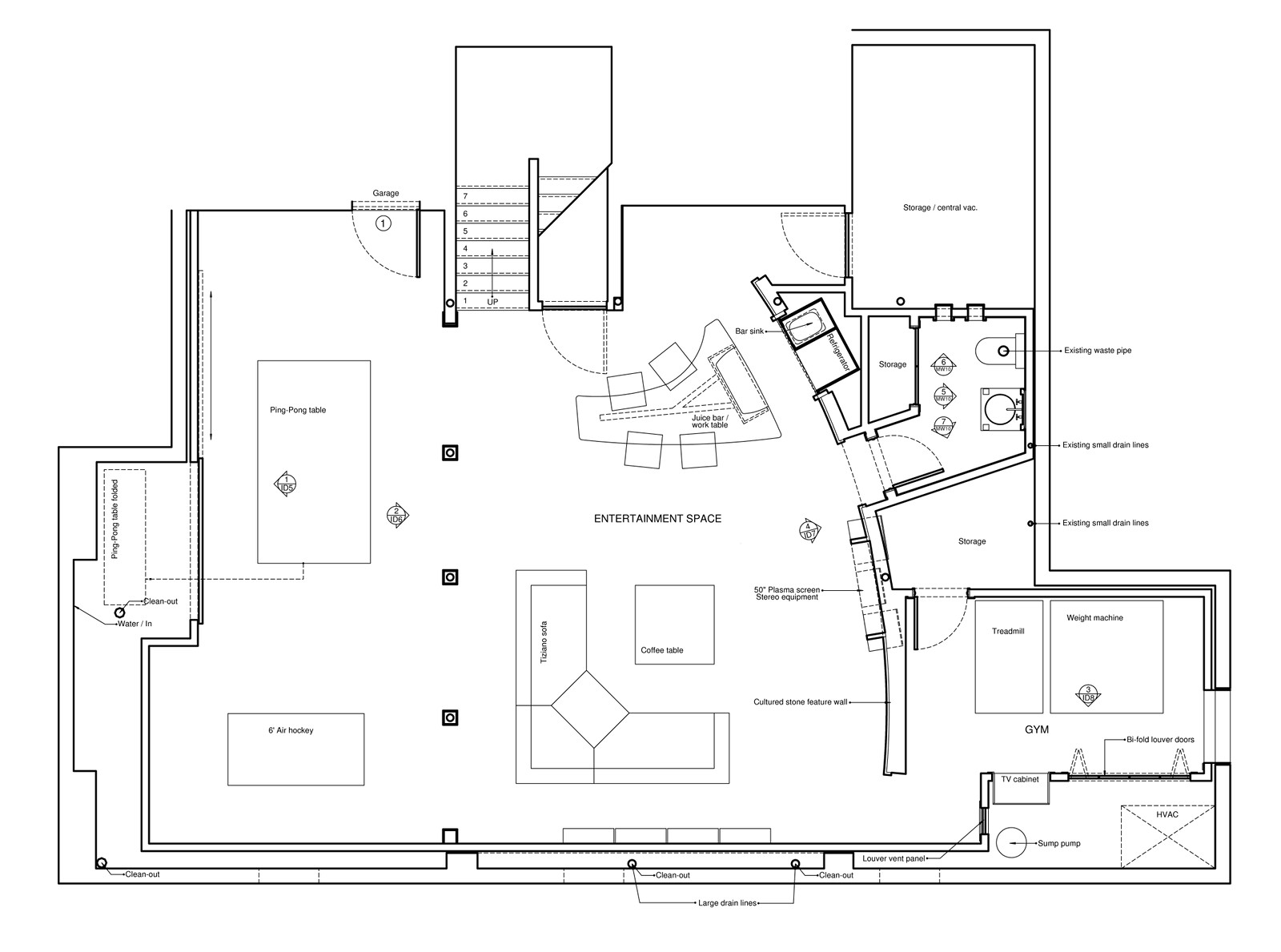 Specialized areas are differentiated by floor finish. The bar and home theater zones have a soft and inviting low pile carpet while the gym, ping pong and work area have 12mm rubber floors to better suit those activities.
Other notable finishes include the ledgestone wall behind the bar and home theater area, the wall panel system with built-in shelves behind the sofa and the richly dark colored custom red oak millwork items incorporated throughout.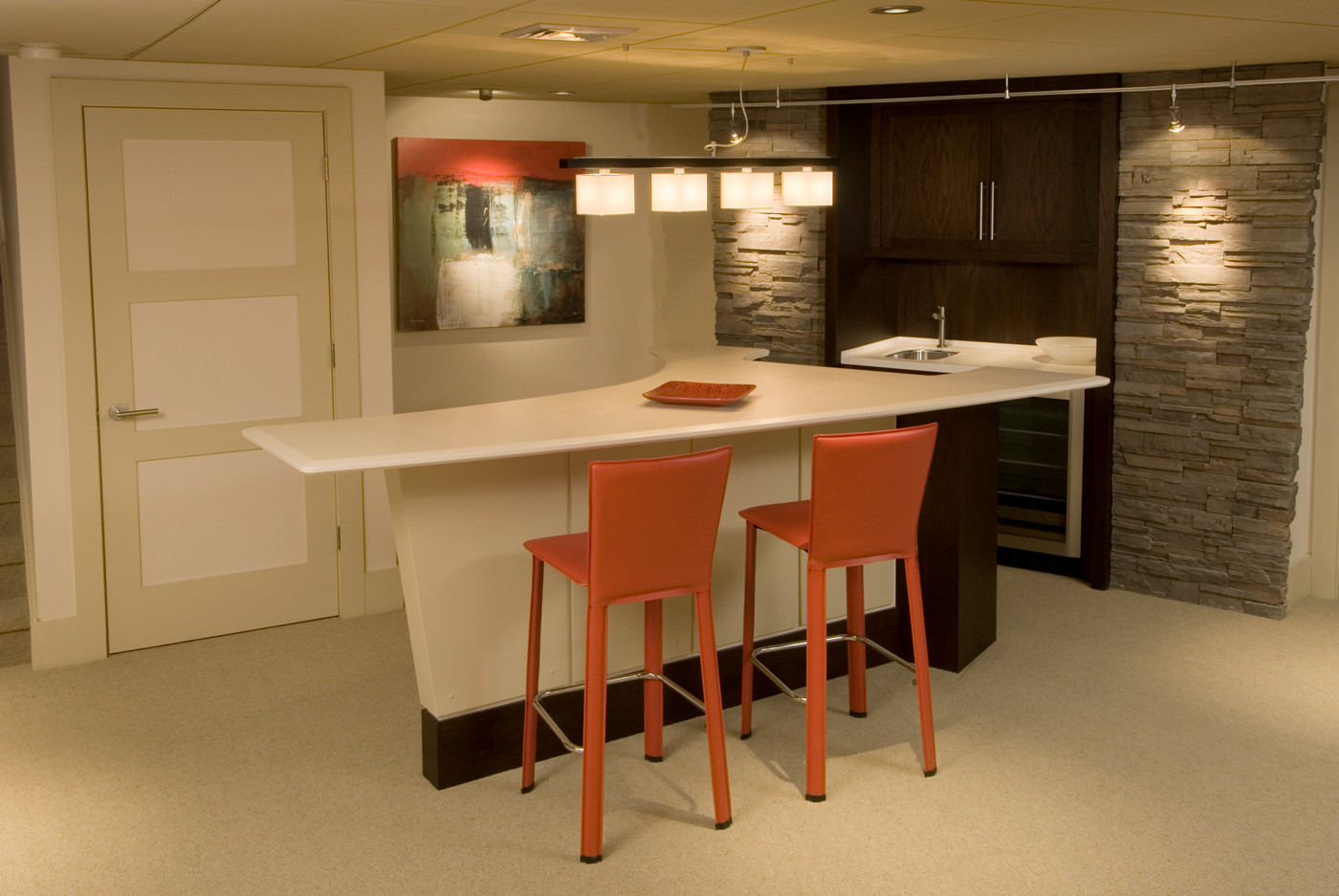 The lighting was a major consideration here (I'm sure you are beginning to realize that I am very into lighting by now) as the space has literally no natural light, save for a window in the gym. The project very thoughtfully integrates over 60 light sources to produce a number of options ranging from lighting that is appropriate for movie watching to lighting levels for dance practice and just about any desired lighting ambiance in between. [11/2006]