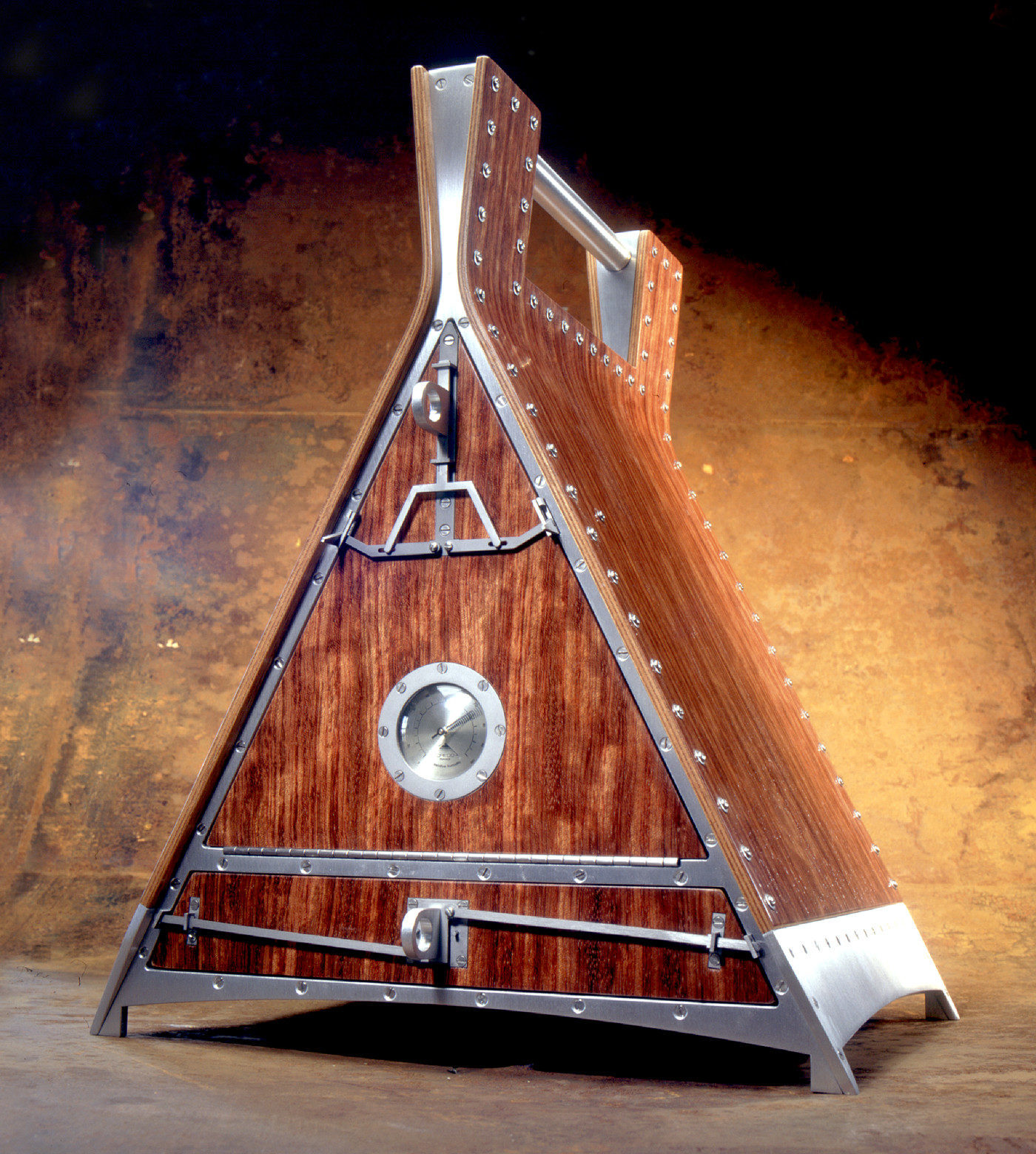 The American Society of Furniture Artists (ASOFA) provided a grant to make this small scale project possible. One-of-a-kind humidors had been commissioned from twenty studio furniture makers, artists and designers for the nationally touring exhibition; "Smoke & Mirrors".

The only rules: Spanish cedar must line each custom humidor and each submission must contain a humidification device and hygrometer. Credo provided additional sponsorship and supplied top quality humidifiers and hygrometers to each artist. On my submission; Bubinga veneer serves as the exterior skin. The intricate metal frame parts are a mix of aluminum and stainless steel. Each part was custom engineered and fabricated for this one-off piece.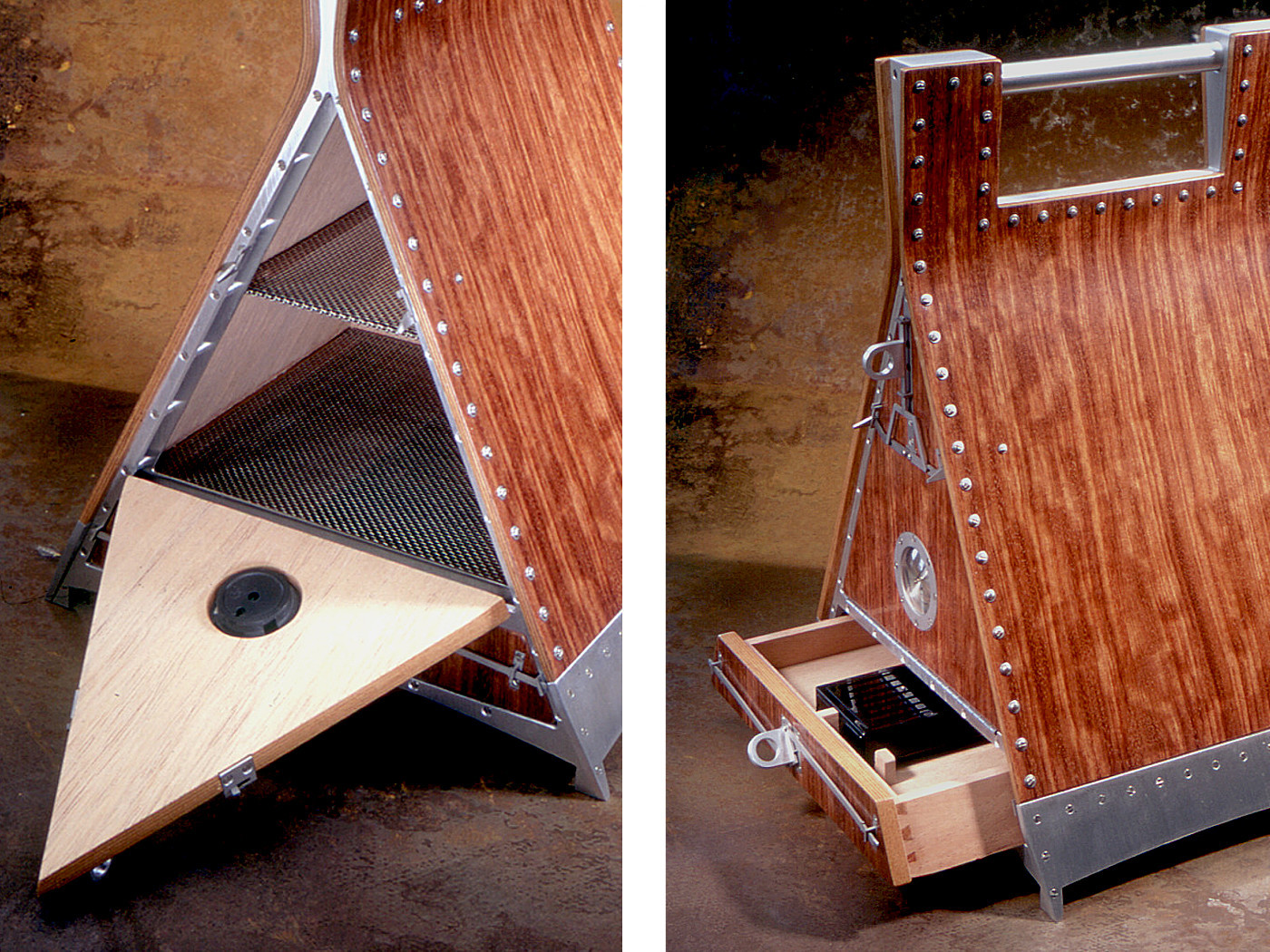 The opening of the door is an occasion in itself
The form of this piece was truly born of function; first in my desire to create an easily portable object unlike the traditional boxy humidors that you commonly see and second in the inherent attractiveness of a stack of cigars in a pyramid shape. A shape much like you would see a stack of logs next to a fireplace or a stack of cannon balls; I envisioned this shape inside the container and developed the concept from there.

The latching hardware on the exterior of the door and drawer became an exploration in functional, mechanical beauty. My intent was to create a piece in which the opening of the door became an occasion in itself. Further intensifying the special occasions on which cigars are broken out and relished. Custom humidor crafted: [9/1997]