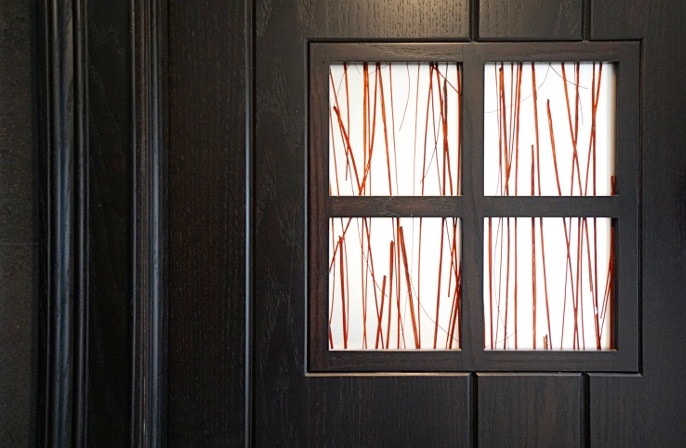 DOORS WITH WINDOWS are a great way to add a whimsical statement to any interior project. I'm not talking about your typical French door either. I am talking about custom made doors with thoughtfully designed, quirky windows. Windows that add an artistic flair while offering a connection between spaces.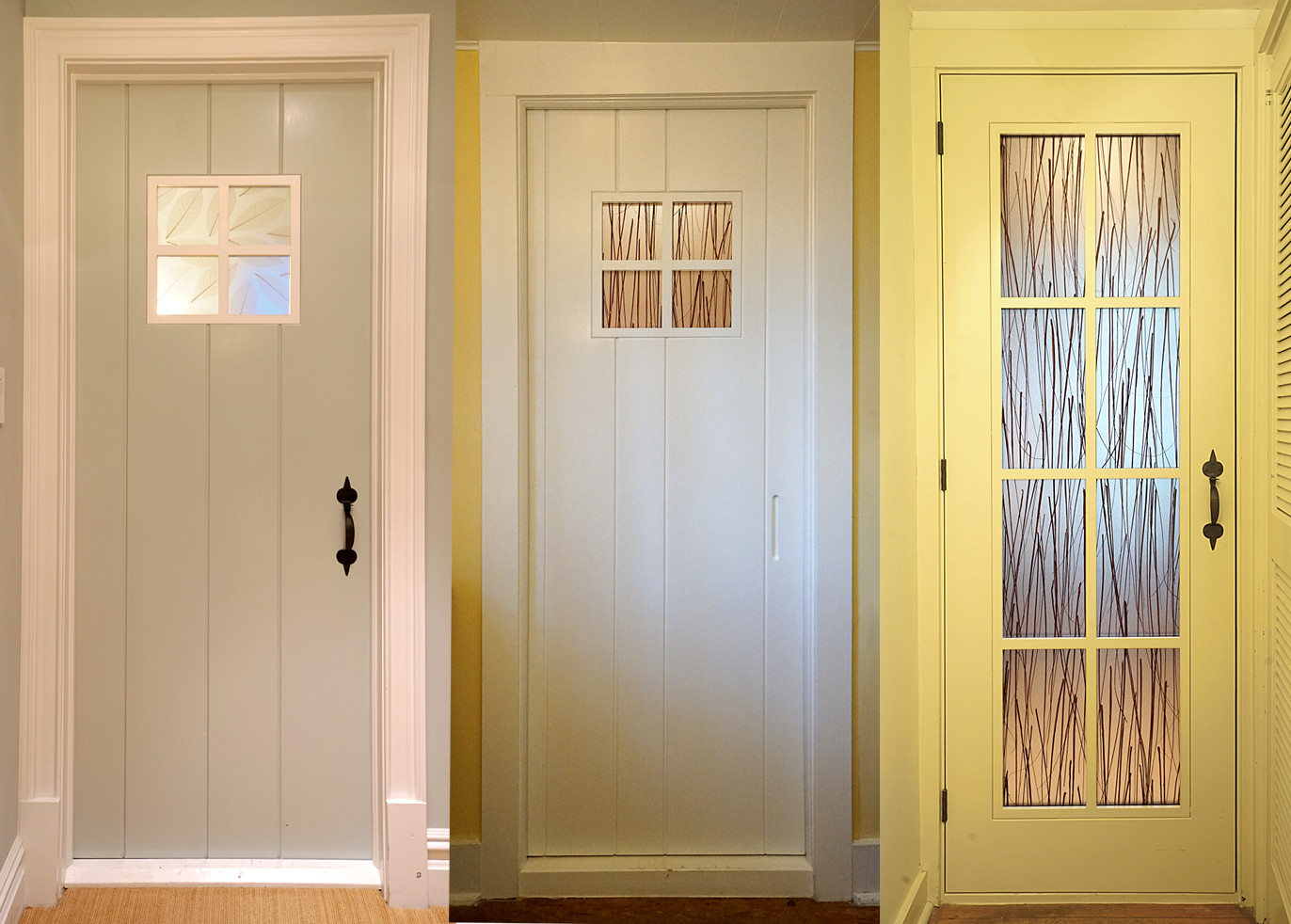 circa 1740
The doors on this page were handmade during the renovation of a home originally built circa 1740. The batten style doors are in keeping with the period. Note the authentic hand forged ball & spear Suffolk latch sets from Horton Brasses. Artful windows enhance the eclectic style of the home while maintaining an appropriate period feel.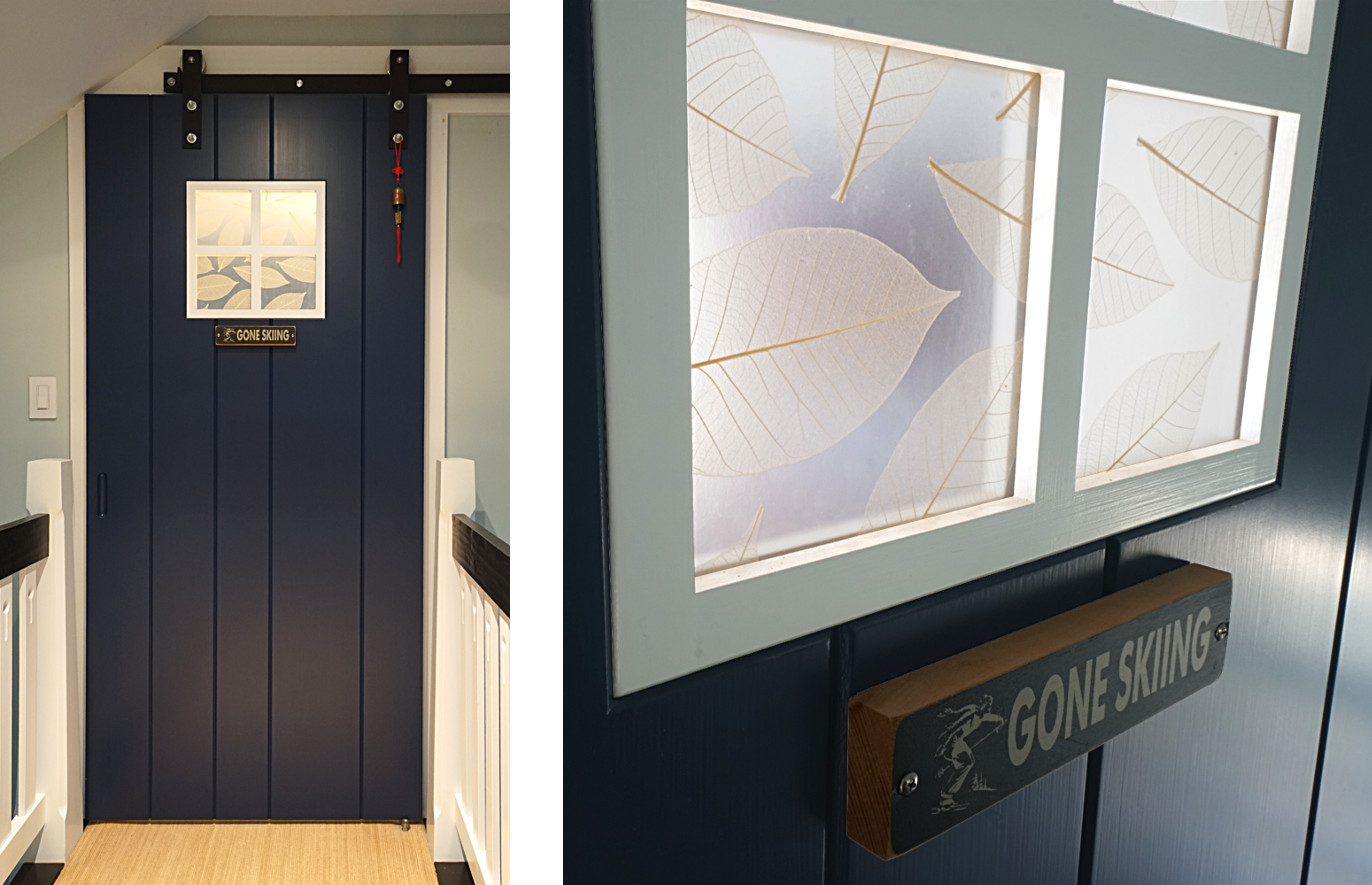 The translucent acrylic window material from Lumicor produces an organic and natural feeling inside the home. Have fun with your choice of the many organic materials fused into acrylic. Varieties such as leaves, grasses, vines and bamboo rings are just a few options to create your statement. Take care to use the acrylic material sparingly because it is a powerful statement that can easily be overdone.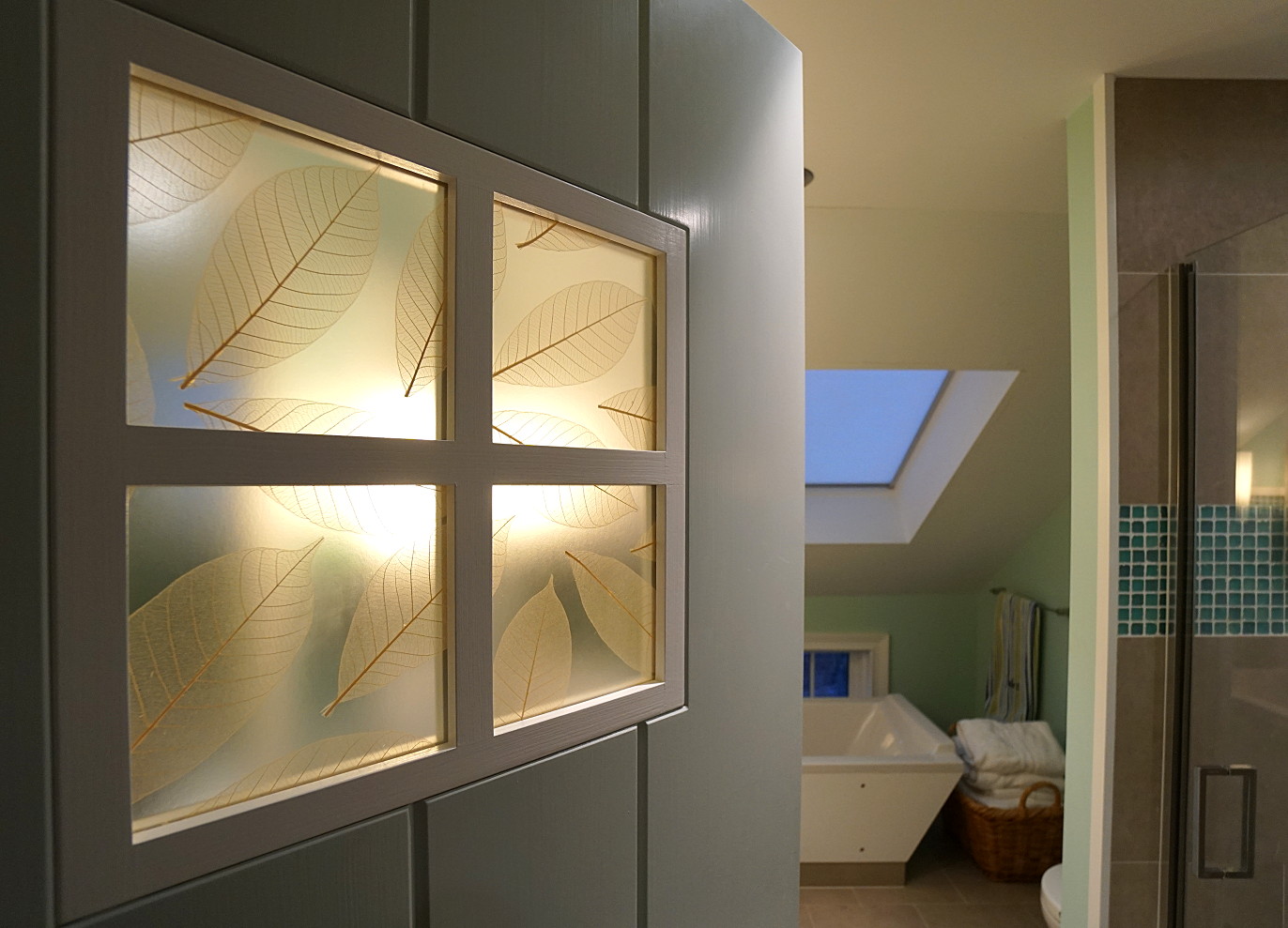 Make sure that you don't compromise privacy! I take care to specify materials that are translucent, much like the frosted glass sometimes seen on bathroom windows. The translucent material offers a connection between rooms while maintaining privacy. I am a big fan of interior spaces that communicate with each other. The small translucent opening will offer an obscure hint of the adjoining space.
Teenage daughter disclaimer:
One word of caution; you might not want to add a window to the door of your teenage daughter's bedroom. Even though you can't see through the material, she will freak out! Guaranteed. I speak from firsthand experience. My wife had an enjoyable "I told you so" moment!
HAVE FUN WITH YOUR PROJECT!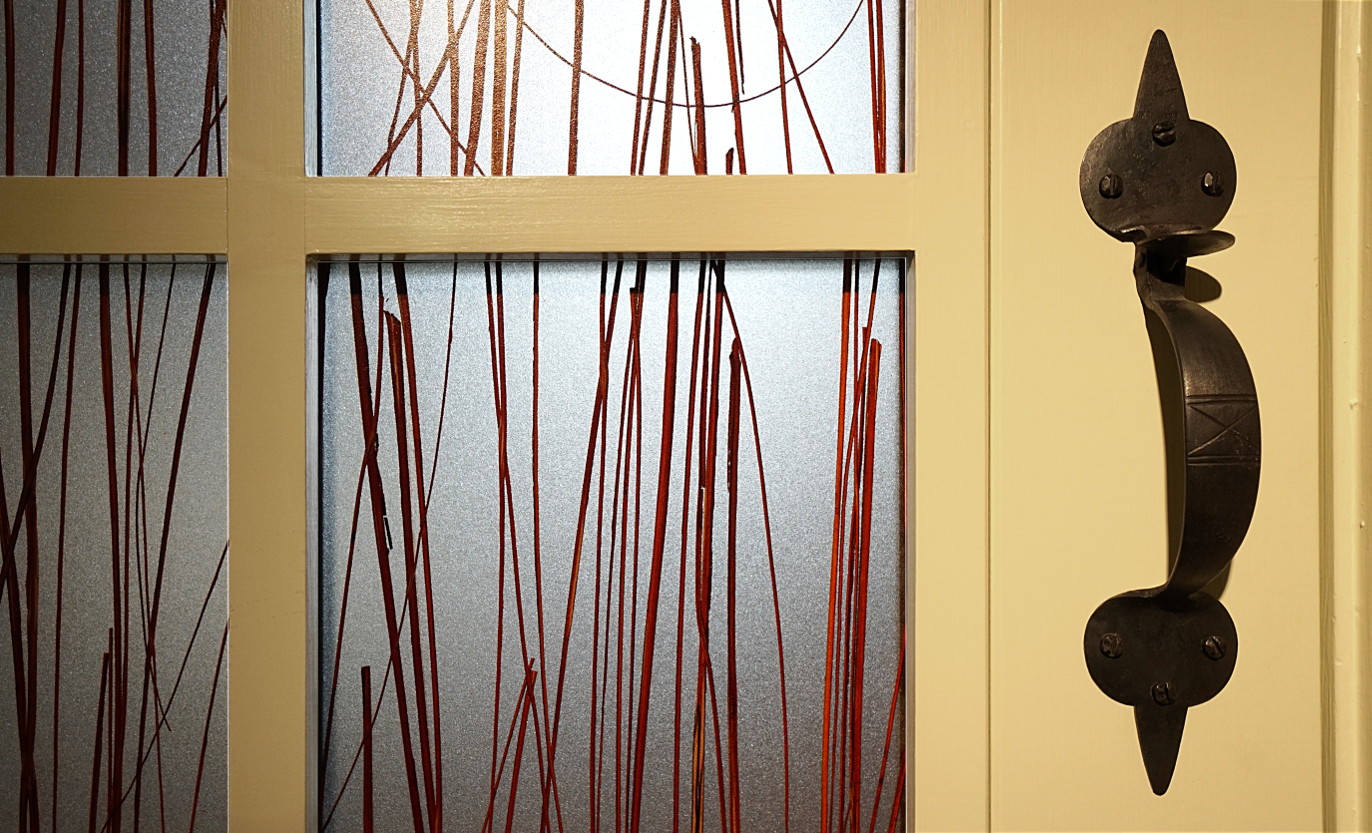 The acrylic window materials pictured in this post are part of Lumicor's Décor, Natural collection: Natural Leaves – 6mm thickness – matte finish and Tortoise Reed Light – 6mm thickness – matte finish.